UX Careers: Six Main Responsibilities of a UX Designer

User experience (UX) design is a growing career field,  however many people are not familiar with what this industry is all about. UX design shapes the products and services we use on a daily basis, and can make or break the success of a business or brand.
A career in UX design is fast-paced, challenging and requires a highly diverse skill set. While UX designers have a variety of specializations, regardless of the company they work at, there are some general functions a UX designer can be expected to perform.
Here are six main responsibilities that you will find in UX designer job descriptions.  Understanding these responsibilities will help you determine if a career path in UX design is right for you.
Six main responsibilities of a UX Designer
Every UX design project starts with research. Product research includes both user and market research and lays the foundation for a great design. 
Product research is important because it teaches UX designers about the user's  behavior, goals, motivations, and needs. And helps the designers understand industry standards and identify opportunities for the product in a given area. Which ultimately helps with prioritizing various features of a product.
UX designers collect data for product research through channels like:
Personal interviews with users and stakeholders

Competitive analysis

Online surveys

Focus groups
Once data is collected, it is analyzed and converted into quantitative and qualitative information. This valuable information will then be used for decision making.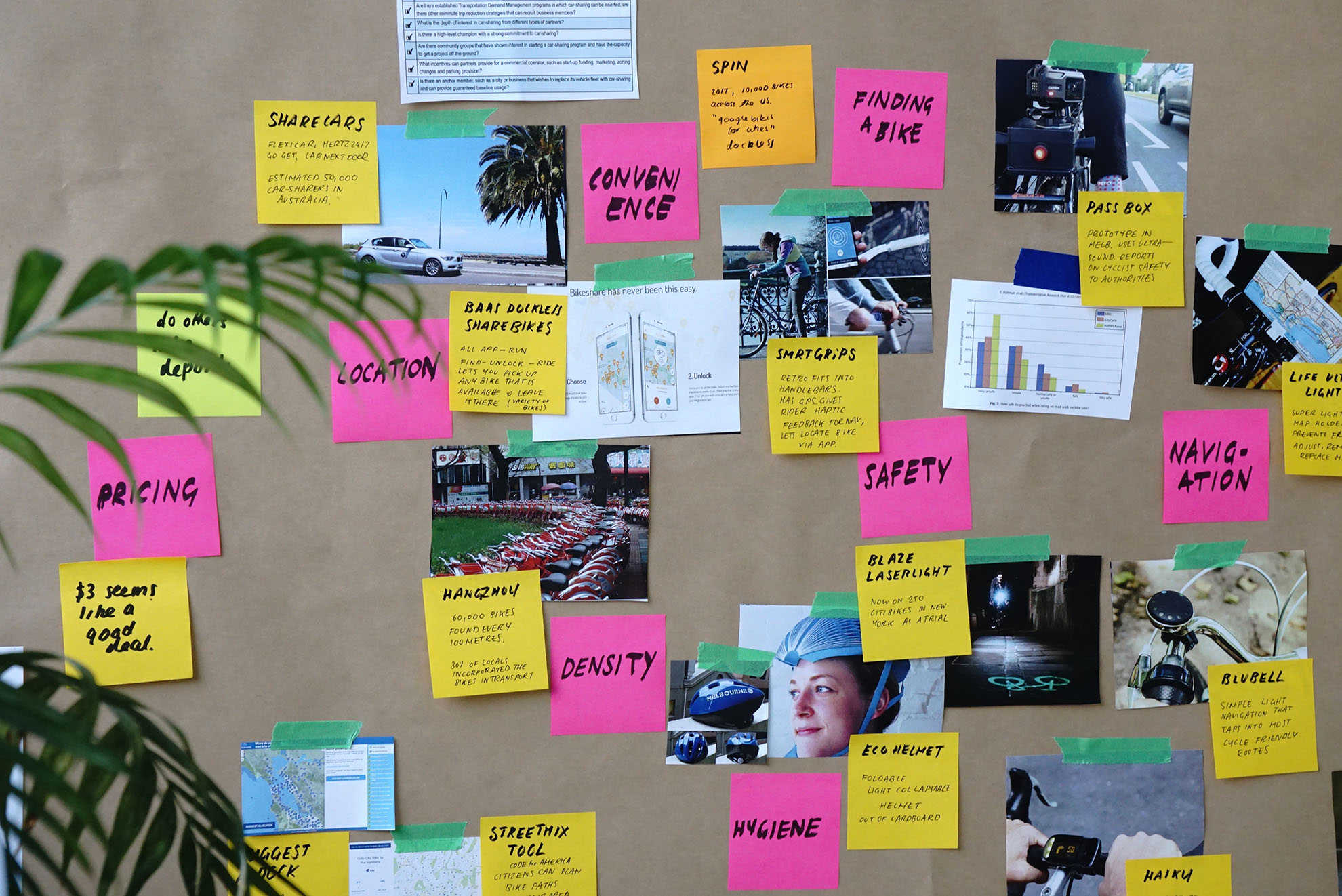 2. Creating Personas and Scenarios
The next step for a UX designer is to identify key user groups and create personas. A persona is a fictional identity that reflects one of the user groups for whom they are designing. Personas are created to represent a selection of a real audience and their behaviors. The goal of personas is to mirror patterns of the users or prospective users.
Once personas are identified, then the UX designers can write scenarios. A scenario is a narrative describing "a day in the life of" one of their personas, and how their website or app fits into their user's lives. 
It's important for the UX designer to think through all of the steps that a user might take while interacting with their product whether they're designing an app or a website, or whether it is a new product or a redesign of an existing product.
3. Information Architecture (IA)
After a UX designer has completed the research and created personas, they will develop the Information Architecture (IA). IA is the structure for a website, app, or other product such as the navigation, hierarchies and categorizations.
IA is created so that users understand where they are, and where the information they want is in relation to their current position. 
For example, when a UX designer sketches a top level menu to help users understand where they are on a site, they're practicing information architecture.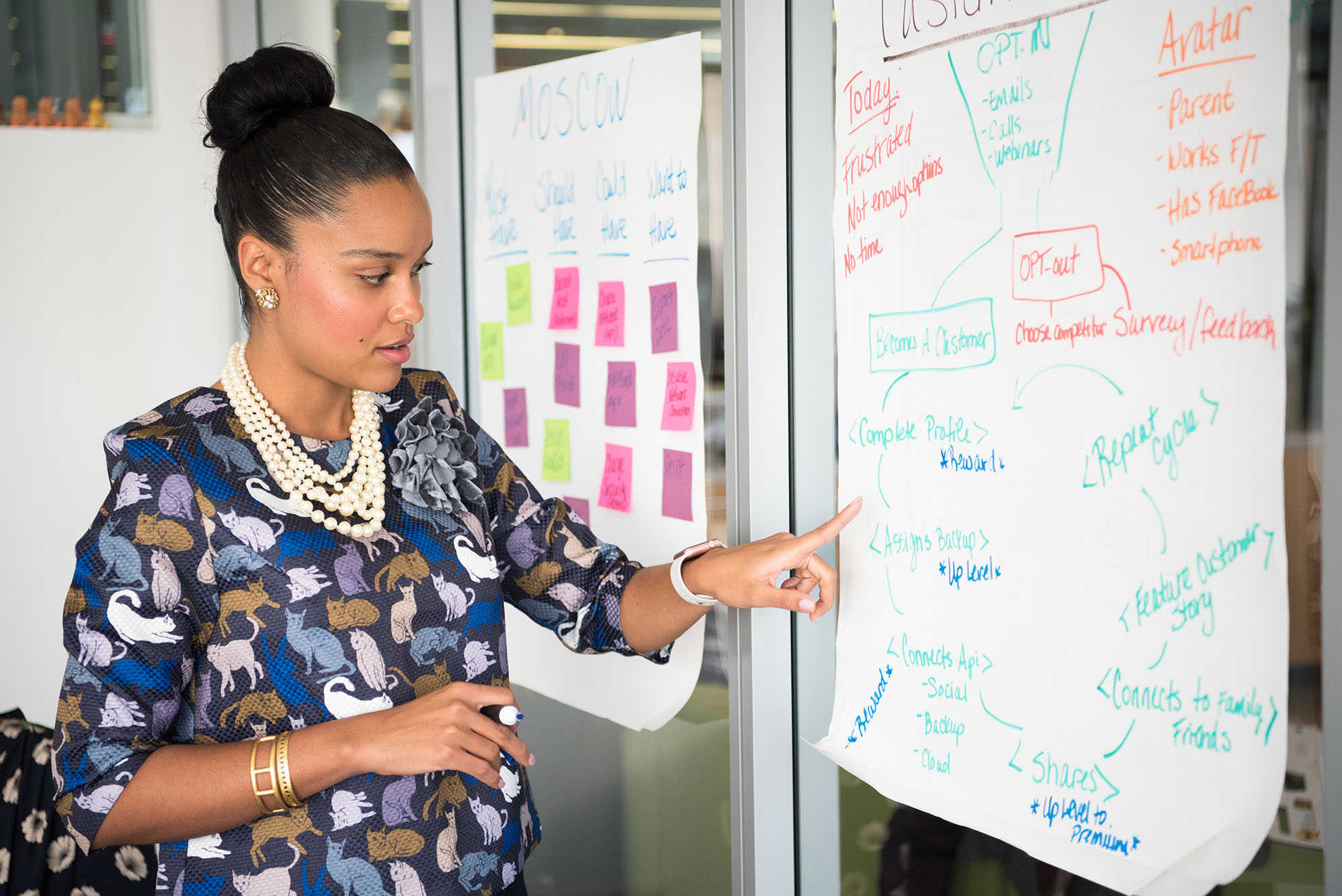 Next it's time to create wireframes. A wireframe is a visual representation of a design. Wireframes represent each screen or step that a user might take while interacting with a product.
Typically wireframes are used as a guide when development starts and contain a representation of every important piece of the final product. When wireframes are created UI objects are usually represented using simple placeholders so they can be created quickly.  Although wireframes may help UX designers to gather feedback on design in initial research, they aren't used for product testing.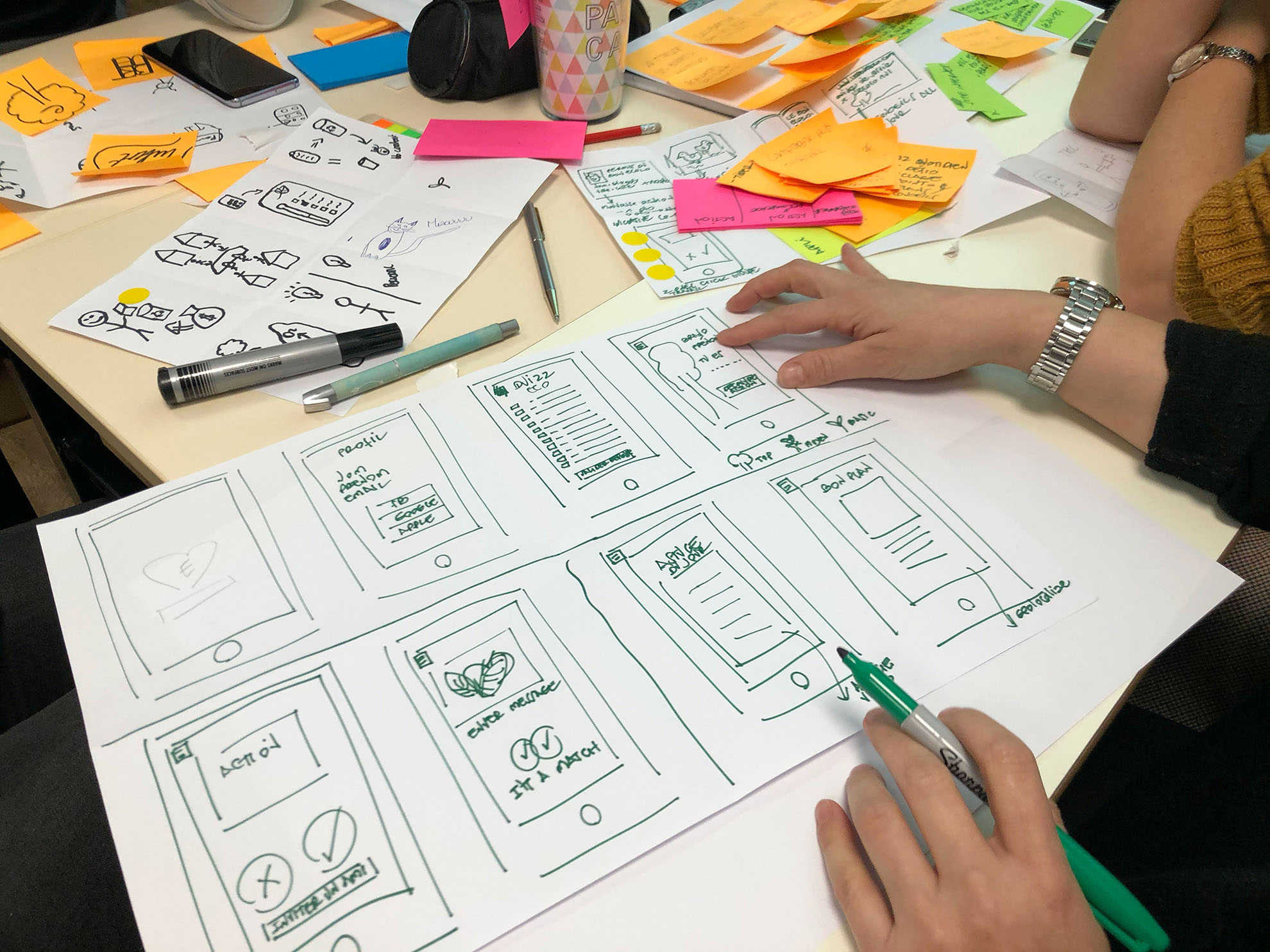 A prototype is a more complete visual sample of the final product. While wireframes are similar to architectural blueprints (e.g. a building plan), a prototype is more like a 3D model of the final product.
With modern tools for prototyping like Adobe XD you can even record prototypes as videos to guide viewers through how your design functions. Prototypes give you a taste on how to interact with a product so it's important to use an interactive prototype rather than one with static images.
Prototypes can be used to their full potential in user testing. Prototypes should allow the user to experience content and test the main interactions with the interface in a way similar to the final product. While the prototype might not look exactly like the final product, it should be very similar in intention.
Finally the product goes to testing. Testing helps UX designers discover what problem users experience during the interaction with a product.
There are a lot of other testing methods available. One of the most common ways that a UX designer might do product testing is by conducting in-person user tests to observe one's behavior. Gathering and analyzing verbal and non-verbal feedback from the user helps UX designers create a better user experience.
Here is a list of the Top Seven Usability Testing Methods if you want to learn more about product testing.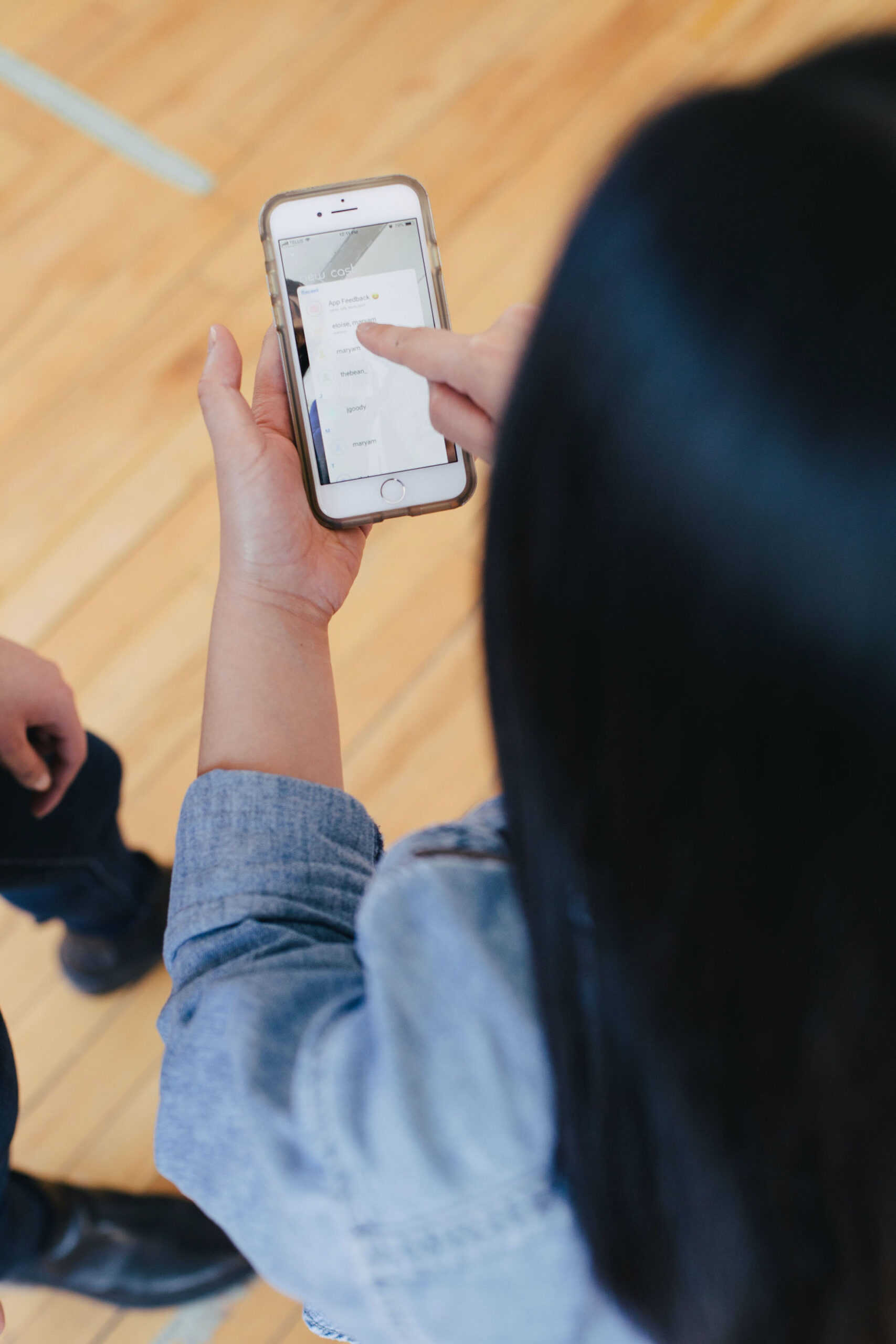 Depending on the company and job description you will find that the responsibilities may vary. Some UX designer roles focus solely on research and usability testing, whereas others have a technical role, responsible for building the prototypes and working more closely with the engineering team. While the UX designer role is complex, challenging and multifaceted, UX design is really fascinating and satisfying career path which could take you in many directions.
If you are thinking about a career in UX Design, DWC's certificate program can help you get started.  Taught by expert instructors, including senior UX engineers from HP, you will learn theory and technology to create effective designs in an easy to understand format. Talk to a student advisor to learn more.
Want to learn more about UX Design?