Project Management Careers

Project Management Careers | Stats
According to LMI Gateway, it is projected that 13,106 project managers will be working in Colorado by 2021. Management fields seeking project management professionals include construction, IT, marketing, and product development. Expected annual growth is 4.35% and 1,380 annual job openings.
PMI reports that "PMP certification in the U.S. is worth an aggregate 22 percent more in salary than that of a project manager without one" and that there will be an estimated 87.6 million jobs in the PM field by 2027. The average starting salary of project managers is about $62,000, while the median project manager salary in the U.S. is about $108,200!
Project Management Careers | Job Description
A project manager is an organized, goal-oriented person who is able to apply knowledge, skills, tools, and techniques to a project to meet the project requirements. This includes planning, executing, and closing a project, managing teams, and managing project expectations. Essentially, a project manager is accountable for the success or failure of a project. With the right tools in your toolbox, project management careers can be incredibly rewarding, with opportunities for growth and financial gain.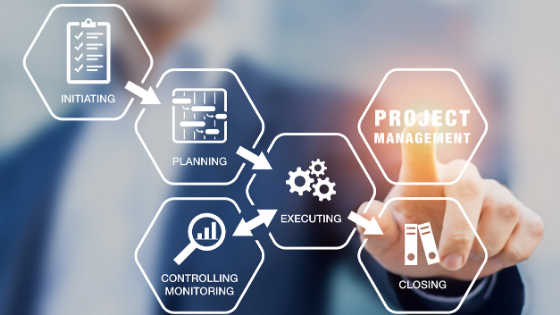 Project Management Careers | The Path
In many instances, a project manager "falls into" the role because they are a motivated team member who is not afraid of accountability and has an impeccable ability to manage time and deadlines.
In other instances, a person knows they want to become a project manager. In both cases, it's important to understand the path to success if you want to remain in the project management field and advance your career.
Here are two steps we recommend for the project management careers path if you want to remain competitive in the industry.
Certified Associate in Project Management (CAPM)
Regardless of your career stage, earning a CAPM will distinguish you in the job market and enhance your credibility.
Project Management Professional (PMP)
The PMP is the most important industry-recognized certification for project management. Having a PMP certification indicates that you speak and understand the language of project management and connects you to a community of professionals worldwide.
Exam Prep for the PMP or CAPM Starts at Digital Workshop Center
In the fast-paced global economy we live in today, there's more pressure than ever on business professionals to learn and understand the best practices of project management.
As more companies strategically align themselves to utilize the principles of project management in their daily activities, there's now additional focus on having knowledgeable project management professionals in the workplace.
Are you a seasoned project practitioner focused on advancing your career or looking to acquire the skills necessary to be successful in the future?
Are you looking to take the Certified Associates in Project Management (CAPM) or Project Management Professional (PMP) test? 
With a hands-on training available live-streaming from anywhere or in-person in Northern Colorado, you will work with a PMP-certified instructor to help you get real-time answers to your questions. In addition, you will learn the essential study tips you'll need to score high marks on your exam.
If you're ready to advance your career in project management, contact us today!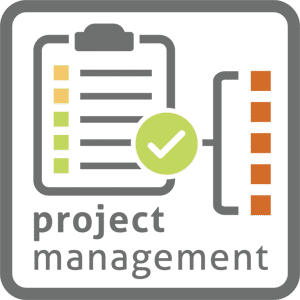 Project management careers are trending to become one of the most sought-after types of careers in the world. 
According to the Project Management Institute, more than 1.5 million project management careers are created each year. In Colorado alone, there are currently 1400+ available jobs on Indeed.com looking for project management skills.  Talk to an advisor today to learn more.
Interested in learning more?