(Continued from WordPress for Everyone: What is It & How Do I Get Started?)
Having Personality: Your Site Theme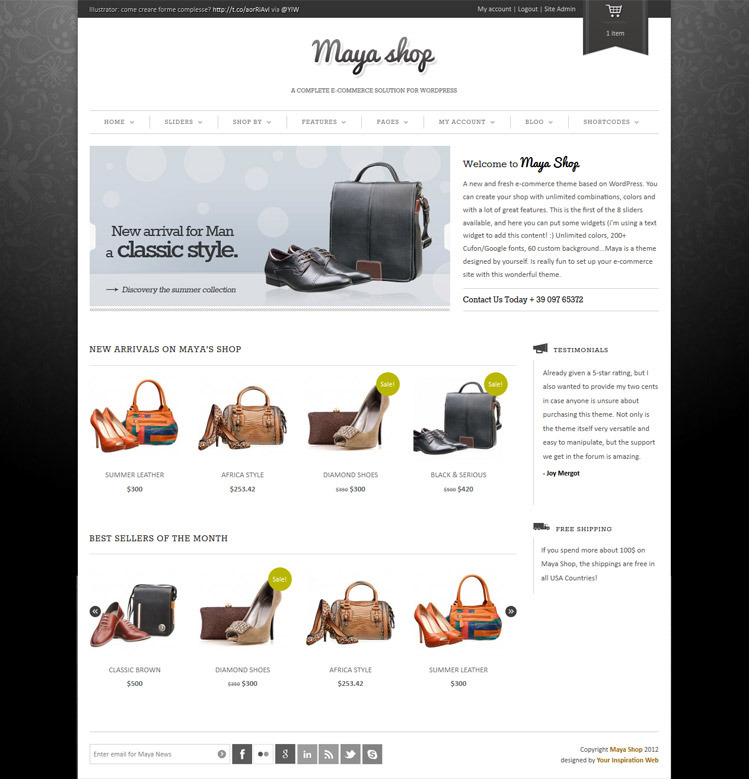 Every WordPress site must have a theme. After you select a theme, you are ready to write and publish your heart out. A theme is simply a downloaded file that contains a "look and feel" for your site. Themes are usually installed into WordPress itself by the site owner, within the Dashboard.
The choice of theme is the primary way in which WordPress site owners change the personality – the appearance and perhaps even the behavior – of their WordPress-based site, without any low-level programming or design work.
A theme will include the following features:
Typography selections – for the appearance of fonts in the body (article) text as well as headings
Style – dividing lines between stories and page sections, size, ability to resize pages, multiple columns, appearance, color and behavior of hyperlinks (web links)
Color for headings and lines
Home page layout for sites that are not primarily blogs
Widgets – text (and other) devices that are laid out in specified positions on pages
WordPress itself comes "pre-loaded" with a couple of themes: "Twenty Eleven" and "Twenty Ten." Both of these themes give a pleasant, vanilla blog appearance to your site.
Hundreds of thousands of WordPress sites use these two themes because they are the "default" choices provided by WordPress. So you may wish to do some exploring of alternative themes, for a more unique appearance.
There are many free themes available on WordPress.org.
Plugins – Your Little Programmed Buddies

A plugin is a WordPress extension. (It's not really your buddy. It's just code, so it's indifferent.)
WordPress plugins add new features to your WordPress based site. WordPress is sort of a blank canvas in many ways. It's up to you, as the site owner, to customize your site according to your individual needs.
Use of plugins is entirely optional.  But it's more likely that you will need one, two… or six… or a whole bunch of plugins… than none.
WordPress plugins can provide many features. For example:
Comment spam prevention (called "Akismet")
Contact forms so that visitors can fill out a form for contacting you
XML sitemaps – helpful so that your site will be indexed properly by Google
Cocial media buttons – for "Liking" and "Sharing" of your articles
"Lightbox" style image popups so that images that a visitor clicks can display themselves in a zooming window.
The general rule is: if WordPress doesn't do it, there is most likely a free plugin that does.
Conclusion – WordPress is for YOU
As of the time of writing this article, en.wordpress.com/stats reports that there are over 54 million WordPress sites worldwide.
Every single one, however, is a unique creation.
If you have been wishing for a straightforward way to publish your own website, WordPress is a mature, full featured, stable platform that millions of people and businesses use daily. WordPress sites are easy to create and set up, easy to use for creating new content, and inexpensive to own — potentially free, if you are willing to put up with some restrictions.
WordPress has "you" written all over it.
Get to work and go have some fun.
***
About the Author:
Don Wallace is principal of The Software Copywriter, providing marketing services for software, cloud, and IT product and service businesses. Don has a Bachelor's of Electrical Engineering degree from the University of Dayton. He has been self-employed as an expert contract software developer in the areas of C++,Windows and Linux since 1993 and has worked with a wide array of entrepreneurial and start-up software product businesses. He enjoys using a lifetime of technology and business experience to communicate ideas and concepts.
Find out more at www.softwarecopywriter.com.