Home
»
Posts Tagged "time-tracking"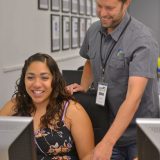 Is your professional training working for you? What are your goals in PD training? How do you calculate the ROI?
We walk through 4 ways to measure your ROI on professional development training:
1. Create Goals to Measure
2. Develop Talent Programs
3. Determine Methods of Delivery
4. Evaluate the Results
read more
Completely stuffed after an amazing Thanksgiving dinner, I settled in to watch some football and think of new topics to write for my upcoming columns. With the tiring haze of tryptophan creeping in, I started thinking about an appropriately named online tool called Harvest.
read more