Home
»
Posts Tagged "time spent"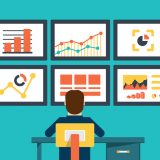 Looking back at 2012, it's amazing to think about how much time I spent using technology.
The average American spends an hour a day on the computer and almost two hours a day watching television, according to Comscore.com. In fact, according to one study by Education.com, 65 percent of Americans spent more time with their computer than their spouses in 2012.
read more