Whether you love it or hate it, there is no denying that Microsoft Excel is a powerful and highly useful tool that people in all walks of life can benefit from. From data scientists to small business owners, we all have a reason to not only use Excel but also understand how to use it effectively. There are so many incredible functions within Microsoft Excel that can turn your data analysis into a breeze. One of our favorite functions is Excel VLOOKUP. If you've ever found yourself wondering how to get one value from an Excel cell and use it someplace else in Excel, VLOOKUP is a tool you should learn how to use.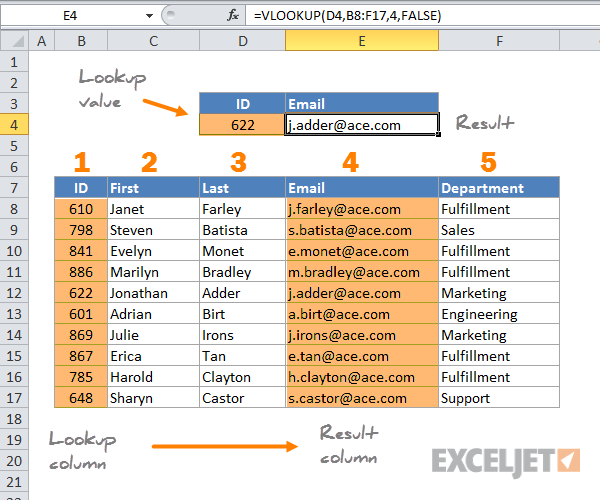 One of the most useful functions in Microsoft Excel, VLOOKUP allows you to search and retrieve a cell's content from one column and use it in another location.
The "V" stands for vertical and relies on looking up data from the leftmost column of a lookup table. This lookup column could be on the same sheet you're viewing or another within your workbook. The function requires a common field or key and four arguments, and it allows you to specify whether to use an exact match or approximate match.
The VLOOKUP function says: 

=VLOOKUP(What you want to look up, where you want to look for it, the column number in the range containing the value to return, return an Approximate or Exact match – indicated as 1/TRUE, or 0/FALSE). (source)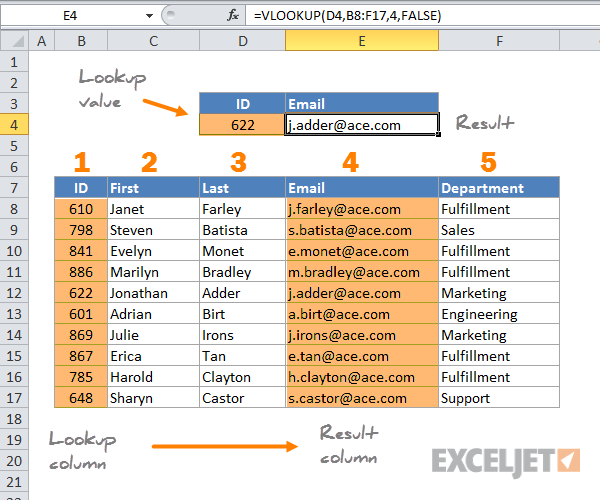 How to Get Started with Excel VLOOKUP
There are four pieces of information that you will need in order to build the VLOOKUP syntax:
The value you want to look up (the lookup value).

The range where the lookup value is located. 

The column number in the range that contains the return value.

Optionally, you can specify TRUE if you want an approximate match or FALSE if you want an exact match of the return value. If you don't specify anything, the default value will always be TRUE or approximate match.
Additionally, you can watch an example video example below by ExcelIsFun that walks through the steps! 

Now you can begin to analyze your data in a more efficient and effective way! However, if you need to brush up on your Microsoft Excel skills or learn more advanced functions like Excel VLOOKUP to support your professional development, Digital Workshop Center has Excel classes for all levels to support beginners and those with advanced skills. 
Microsoft Excel classes are important for business productivity. Excel provides a wide range of data organization and analysis tools that allow you to work with data like never before. It is essential to any administrative or office position and has become so vital to the business community that it is often seen as a basic requirement to help any job applicant get back into the workforce. We would love to help you better understand how to edit and manipulate your spreadsheets. Contact us today to get started!