Scott Stoltzman
Instructor – Data Science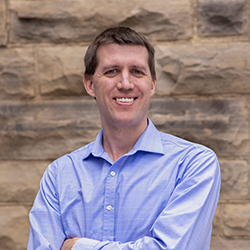 Scott Stoltzman has worked in the field of data science and applied mathematics for over 7 years. Currently, he works with businesses to find value in the data they collect to control costs, drive revenue and increase profitability. In 2016, Scott founded Stoltzman Consulting, a marketing and advertising analytics consulting firm. In 2018, Scott launched the web app, Flannelytics, an online tool providing the bridge between analysts and marketers. Prior to this, he worked in the field of mathematical finance followed by a career in digital marketing and business analytics.
His interest in science, mathematics and problem solving led him to a career in data science. His move from finance to marketing made him more creative and knowledgeable about business and entrepreneurship. Now he creates complex models that deliver simplified results to business decision-makers.
Scott has a strong academic background with degrees from several institutions, including:  B.S. Civil Engineering from San Diego State University, Mathematical Finance from the University of North Carolina at Charlotte and an MBA from Colorado State University. He is the organizer of the Fort Collins Data Science Meetup and writer of the data science blog, Stoltzmaniac. When he's not working, Scott likes to travel the world, play soccer, and enjoy Colorado's outdoor lifestyle.
Available Classes Taught by This Instructor
Data Science Certificate Program
Schedule/Cost

Mon 11-02-2020
6:00pm - 9:00pm
Wed 11-04-2020
6:00pm - 9:00pm
Mon 11-09-2020
6:00pm - 9:00pm
Wed 11-11-2020
6:00pm - 9:00pm
Mon 11-16-2020
6:00pm - 9:00pm
Wed 11-18-2020
6:00pm - 9:00pm
Mon 11-30-2020
6:00pm - 9:00pm
Wed 12-02-2020
6:00pm - 9:00pm
Mon 12-07-2020
6:00pm - 9:00pm
Wed 12-09-2020
6:00pm - 9:00pm
Mon 12-14-2020
6:00pm - 9:00pm
Wed 12-16-2020
6:00pm - 9:00pm
Mon 12-21-2020
6:00pm - 9:00pm
Mon 12-28-2020
6:00pm - 9:00pm
Wed 12-30-2020
6:00pm - 9:00pm
Mon 1-04-2021
6:00pm - 9:00pm
Wed 1-06-2021
6:00pm - 9:00pm
Mon 1-11-2021
6:00pm - 9:00pm
Wed 1-13-2021
6:00pm - 9:00pm
Mon 1-18-2021
6:00pm - 9:00pm
Wed 1-20-2021
6:00pm - 9:00pm
Mon 1-25-2021
6:00pm - 9:00pm
Wed 1-27-2021
6:00pm - 9:00pm
Mon 2-01-2021
6:00pm - 9:00pm
Wed 2-03-2021
6:00pm - 9:00pm
Mon 2-08-2021
6:00pm - 9:00pm
Wed 2-10-2021
6:00pm - 9:00pm
Mon 2-15-2021
6:00pm - 9:00pm
Wed 2-17-2021
6:00pm - 9:00pm
Mon 2-22-2021
6:00pm - 9:00pm
Wed 2-24-2021
6:00pm - 9:00pm
Mon 3-01-2021
6:00pm - 9:00pm






Streaming Live Online



Price: $8449.00
Space Available(Online): 16 seat(s)
Location: Online

Course Closing Date: 10-31-2020
Instructor(s): Scott Stoltzman

Online