Jon Wretlind
Instructor – Graphic & Web Design, Digital Marketing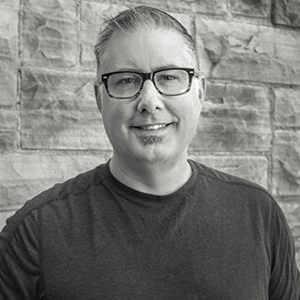 Jon Wretlind has been in the graphic design and website development industry for more than 25 years. Currently, he is the Senior Web Developer at Beyond Blue Media in Fort Collins and I run a graphic design/development studio in Loveland Colorado. He specializes in developing online applications for clients working to make our shared human experience a better one.
He has a Bachelors in Graphic Design from the Art Center College of Design in Pasadena CA, and a Master's in Divinity with a focus on Chaplaincy and Counseling from Denver Seminary. In the past, he has also worked as a part-time chaplain at the Medical Center of the Rockies and in hospice care for Front Range Hospice helping families cope with the emotional burden surrounding trauma and death.
He loves to teach adult students, drawing from my many different experiences professionally as an artist and developer. He also enjoys painting in watercolor, oil, and acrylics, and he also plays guitar. Currently, one of his goals is to run his first marathon this year and enjoys training on the great Colorado outdoor trails that are in and around Fort Collins and Loveland.
Available Classes Taught by This Instructor