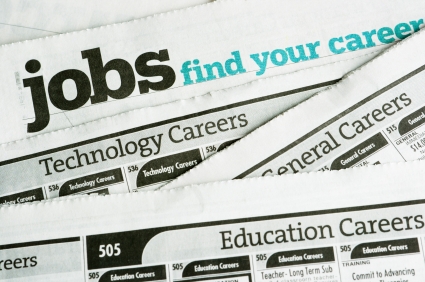 [Originally published in The Coloradoan on 4/20/12]
No matter what side of the political spectrum you sit on, when you become unemployed in today's economy, you may need to start leaning on the federal and state government for more help.
Specifically, if your technical skills are out of date with the modern trends, you may need to look for programs that will help you get up to speed.
The Workforce Investment Act, or WIA, is a federally funded plan that grants money to help those who are collecting unemployment or have been displaced from their gainful careers for specific economic reasons.
According to the U.S. Department of Labor, the WIA was created "to consolidate, coordinate and improve employment, training, literacy and vocational rehabilitation programs in the United States."
The WIA has many eligibility guidelines, and some of them might change depending on the state and county in which you live. Information for Colorado and Wyoming residents can be found online.
Once approved through the appropriate WIA program, you will have access to funding for technical education and training. In addition, there are numerous WIA workshops, seminars and partnerships that will help you get back into the workforce.
Through the WIA funding, you can add to those computer skills that you either missed the first time around in school or were never introduced to in the first place. If you want to move into a new, modern career field such as web design or graphic design, you might be eligible for training funding for these new career moves, as well.
Every county and state handles their appropriation of the funding dollars differently, so it is best to check with your county's workforce center to get started. From there, you might be able to add digital skills to your resume and get on your way to a new job today.
Stu Crair is the owner and lead trainer at The Digital Workshop Center, providing digital arts and computer training instruction in Fort Collins. Call him at (970) 980-8091.