Create a Custom Facebook Audience of your existing customers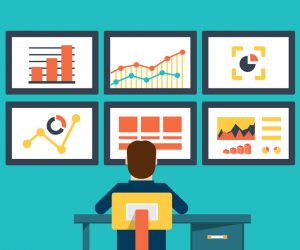 An incredibly powerful feature of Facebook ads lets you market directly to your existing customer base.  Using a feature called 'Custom Audience', you can either import a list of email addresses or connect your MailChimp email list to market directly to consumers.  There is tremendous power in communicating direct to your target audience.
In this article, I'll examine some of the basic concepts of a Custom Audience so you can start to use for your business as well.
Audiences
Getting started, Facebook ads allows you to store as many different Audiences as you need.  These audiences often include a target set of key demographic, social, and behavior characteristics.
For example, a common audience may be women, between ages of 25 and 35, from Fort Collins, Colorado, and who have recently moved to town.  Knowing your audience is a fundamental marketing concept, and Facebook lets you target your ads in extremely specific ways.
By storing these audience groups, you can quickly assign one ad to a specific audience while assigning another ad to completely different group.  With great reporting tools called 'Insights', you can track the performance and ROI of these audiences and measure their engagement.  Valuable business decisions can be made by such a high degree of custom targeting.
What is a Facebook Custom Audience?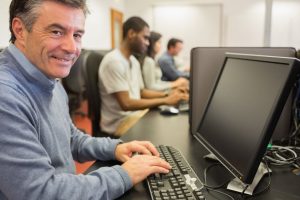 A Custom Audience in Facebook ads is when you have an existing list of customers and you want to target ads specifically to them.  As Facebook describes, this feature can "reach people who have a relationship with your business, whether they are existing customers or people who have interacted with your business on Facebook or other platforms."
The options for creating a Facebook Custom Audience are as follows:
Customer File
Website Traffic
App Activity
Engagement on Facebook
Think about the power of this type of engagement!
For Digital Workshop Center, we have used Customer File and Website Traffic methods extensively.    When using Customer File, you have the option of importing a text file (as TVT or CSV format) of existing email records or importing your information from MailChimp.  If you choose the text import method, you will need to map your fields from your text file into the Facebook schema.  If you are choosing the MailChimp method, it allows you to keep your customers in one happy list, and then import them to Facebook to engage further.
When using the Website Traffic method, you can target anyone has recently visited your website to now see a targeted Facebook ad.  While someone may be casually browsing your set, the repeated awareness that you can build can help you to get the exposure and 'top of mind' marketing that might lead to this customers next purchase decision.
Next steps – Lookalike audience
Once you start to engage your existing audience using Custom Audiences, you can go to the next step which is to find more customers who match the same traits.  Facebook calls this a 'Lookalike audience' and it analyzes the data of your Custom Audience to find other potential customers that may match.  Targeted similar demographic characteristics, you can find a wealth of new customers using this technique.
Facebook explains that "to advertise to new customers, or even abroad, you don't need to put together complex data models."  Furthermore, by using Lookalike audiences, "if you know who your best customers are now, we can help you find similar audiences at home or in another country."
In a world of big data, this removes the guess work and time associated with mining your customer data.  Facebook has thousands of data points about each user, so you can target your ads specifically to groups.  Better yet, since they match your existing customer traits, you know that you are talking to similar people who may be interested in your product or service.
Social media marketing continues to evolve and there will be new techniques introduced.  The Custom and Lookalike audience features are some of the most exciting ways to foster existing customer relationships, as well as build new ones.  Investigate this method for your business and find out how you can build new customers as well.
---
Interested in social media marketing classes or one-on-one consulting?
Digital Workshop Center offers hands-on, live classes in Fort Collins, Denver, and online taught by local social media experts.
Visit the social media class page or fill out the following form to get more information on pricing, schedules, etc.