SEO Tutorial: Content Buoyancy: A Lesson in Keyword Density
Be it a single article or an entire website, your Web content should function like a harbor along the shore of the ocean of content known as the World Wide Web. If you have read our "Introduction to SEO" blog post, you can imagine keywords acting like a lighthouse for search engines and wayward Web surfers. Keywords shine a light on your content, saying, "Ahoy matey! Drop anchor off the port bow!"
Be it rocky shoals or sandy shores, the state of your harbor is up to you, and keywords will play a large part.
Searching for Treasure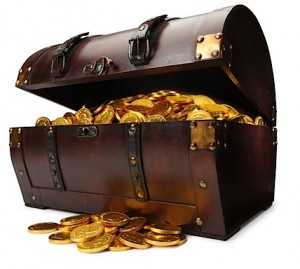 Like mermaids and Atlantis, keyword density is one of those myths that can lead to obsession. The story goes like this: There's a magical percentage of keywords that should be used in Web content. Some say it's 4%. Others swear they've seen 3.5% lead them to treasure. If you find that magic number, immeasurable Web traffic shall be your booty. We like tall tales, but the truth is that search engines don't look at percentages or keyword quantity. In fact, search engines have a bell curve; the benefits of keyword usage will plateau and eventually hinder your website if you hit the status of keyword stuffing. The lesson: Don't get greedy. If you don't want to sink your ship, don't stow too many keywords in your content.
The best way to reel in Web traffic is to act natural. The best fishermen know the right balance of bait, luring and patience – you should as well. Placing a few keywords in your content should do the trick, and it's always best to work keywords into content without forcing it. If need to focus on a certain keyword, make sure it fits within a sentence, its paragraph and the overall theme of your content.
Keyword density might not be the best way to bring in Web traffic, but monitoring your percentage could be a good way to make sure you don't go overboard with keyword stuffing. To do this, you can download a keyword density tool off the Web and track density to keep content honest.
Hoist the Sails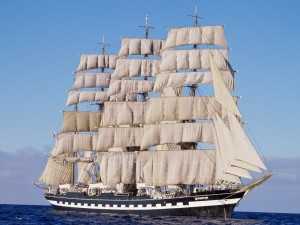 Where keywords are placed on a Web page can be an entire topic on its own, but it's relevant to keyword density and should be mentioned. Search engines pay attention to not only how many keywords you have (for better or worse), they also mark where keywords fall on a page. If you are only going to use one or two keywords in a blog, for example, it's better to place the keywords high on the page. This should come naturally, as it wouldn't make much sense to get to the heart of your blog 400 words into the post.
Another smart use of keywords is to place a keyword term in the headline. Depending on the keyword phrase, this can be a challenge, but the title is one of the first places search engines scan. So, before your content gets stuck adrift at sea, get those terms high on the page and you'll be ready for a gale.
Want to learn more?  Check out our upcoming SEO classes in Fort Collins, Denver and online.