One on one free consultation available to help you customize a training plan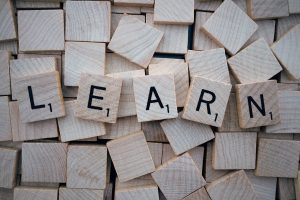 At the Digital Workshop Center in Fort Collins and Denver, Colorado, we are committed to helping students get skills, not degrees. We want every student to walk away with the ability to land and maintain a job in the given field of your choice.  With a free consultation to help devise your training plan, our staff is committed to helping you move forward with your professional development.
Skills are our mission and we want to make sure you're making an informed decision to find the best training opportunities, and thus skills for you. We're here to help you get all the information you need upfront to enroll in the Digital Workshop Center classes and certificate programs best-suited for your specific goals. Our team is here to answer your questions and walk you through program options. Sign up for a free consultation with Digital Workshop Center Student Advisers.
Our trained Student Advisers are here to help you learn more about the programs at the Digital Workshop Center and customize your training plan to fit your career goals and needs. We'll walk you through the options and answer any questions you may have. Our Advisers will work with you to determine a custom course plan to meet your requirements and a class schedule that works for you.
The Student Advisers at the Digital Workshop Center will help you understand the financial aid and payment plan options available to all students at the Digital Workshop Center. We can also help you identify grant opportunities including vocational training for the disabled, Veterans education grants, and other opportunities to upskill your resume to rejoin the workforce or switch career paths.
If you're ready to learn more about the opportunities available to you at the Digital Workshop Center, schedule a FREE appointment with our Student Advisers. During your consultation, we'll discuss how we can help you determine your customized training plan and answer all your questions about our courses, payment options, and any other concerns you may have. Contact us today to get started; we're here to help you get the skills you need!