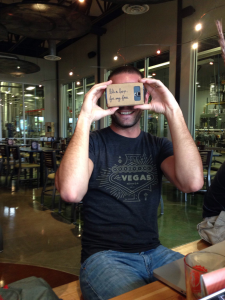 The Fort Collins WordPress Meetup is an organization that meets regularly at Digital Workshop Center. You can view our calendar of events to find their next meetup.
The Fort Collins WordPress Meetup:
We discuss all things WordPress, including themes, plugins, security, blogging, e-commerce, and more. We focus on two main groups: users and developers.
1)When you started as an organization?
FCWP started in February of 2012. Over the years the number of attendees has remained consistent, though the members who attend ebb and flow. We found we needed a place for both users and developers, and as a result a couple years ago we started hosting developer focused meetings as well. It started out with just one organizer (Jeremy Green), but has grown into many organizers that help run things. (David Hayes, Amber Hinds, Michael Launer, Jeremy Green)
2) What are your goals as an organization?
Our goal has always been to help people with their WordPress questions. We want to provide an atmosphere where anyone can feel comfortable getting help with their WordPress site, or helping others if they have the knowledge.
3) How you are affiliated with Digital Workshop Center?
Digital Workshop Center hosts our meet ups. Having a space to hang around after a meet up is over and the discussions that take place are where the real connections usually take place. I love that DWC helped facilitate that.