More than words can tell
Dear DWC Community,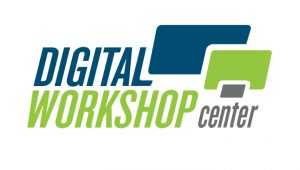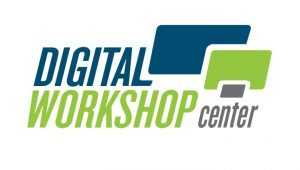 Every year at this time, I sit back and reflect on what we've built.  And every year I am more amazed than the last.   It's impossible to put into words how grateful I am to every person who has been a part of creating what Digital Workshop Center is all about.
In 2006, the idea began with a simple goal to help people learn technology.  Twelve years later, I see first hand how much of an incredible impact we have in the community as a whole. And that impact just keeps growing.
Today, we continue to work hard to design classes and certificate programs that go well beyond technology skills.  Our focus is now on helping people secure jobs, improving the workforce, and changing people's lives for the better with these skills.
What keeps me driving this business forward is that I believe that these technology and job skills are something that everyone needs at some point in their lives.  And I firmly believe that for many people, learning from a human in a live format and being a part of a community around education is the most fundamentally important way for a student to learn difficult concepts.
We have done so much to nurture these beliefs over time, but we still have so many more roads to travel to reach our goals.

Revisiting our Mission
Many years ago, when deciding to pursue DWC as a full-time startup business, I sat down and wrote out my mission and vision for DWC.  I was very naive about who we really were as a business, as well as our role in the greater workforce community.
Today, I understand the role we play better than ever, yet hope to always evolve with the ever-changing times. And, with all of this mind, it's important that we now update our mission, vision, and values to better reflect who we are as a company today.
Below is the result of a lot of reflection, love, and hard work.  It is a testament to all that have worked at DWC to help us mature into what we are now today.  As long as we can continue to make a positive impact in this community and in the world, I will do all I can to uphold the following:
---
Our Mission
Empowering you with skills, not degrees.
Our Vision
Digital Workshop Center is a premiere independent provider of higher education and certificate credential programs for nontraditional students and the professional workforce in Colorado and beyond.  
We will continue to equip students with real-world skills by delivering an innovative educational experience focused on the human element in the classroom; design customized training plans to help students realize their potential; create financially affordable training programs for all skill levels; provide a professional coworking space to foster the entrepreneurial spirit; and maintain a student-first environment guided by the highest ethical and professional standards.
Our Core Values
Commitment to Education.

From professionals to entrepreneurs to anyone feeling marginalized by technology, we are committed to fostering a positive educational experience for our students so they may learn to achieve success – however they may envision it.

Relevant Expertise.

We are entrusted to deliver real-world skills that are relevant and meaningful to the workforce, increase efficiency, and build intuition.

Customization.

We design customized and personalized training plans that emphasize our students' goals first.

The Human Element.

We bring the human element to the modern classroom with hands-on skills training delivered by a live instructor.

Mutual Respect. We believe that we have a responsibility to provide a student-first environment, equally respectful to all, and guided by the highest ethical and professional standards.
Community. We provide a welcoming community environment that is approachable, inclusive and created with the purpose of empowering you to learn, work, and grow.
Inspiration
It is no secret that DWC would not be where we are without our incredible Instructors.  Every day, our Instructors inspire me to push the limits of what ideas and new skills we can bring into the classroom.   Thank you for all your hard work to empower our students.
Thank you so much to Liz, Katelyn, Cara, and all of the incredible experts on our Instructor team.  I am humbled to have you here and love how we all work together to create something so special in this community.  Our office staff does an amazing job of balancing schedules, people, and resources to make it happen.  Plus, they have to deal with my stress levels, which is a feat unto itself!
And to all the DWC community members, thank you as well for bringing a swirling energy into the building each and every day.  The eclectic nature of people working at DWC is a beautiful thing and I hope we can continue to expand how we support and grow all of you.
Last, thank you to all of the fans and supporters of DWC who help to advocate for what we do in Northern Colorado and beyond. Our partners are incredible, and we all support similar missions to bring job skills to those in need.   Special thanks to the Small Business Development Center, Workforce Centers, United Way, Division of Vocational Rehabilitation, Launch No.Co, Loveland Library, and everyone else who has helped us grow this past year.
I can't say it enough…Thank you so much for an incredible journey over the past 12 years.  I am truly humbled and honored to be a part of it all.
Gratefully,
Stu Crair
Owner, Founder & Training Director – Digital Workshop Center
stu@digitalworkshopcenter.com
970-980-8091