Tyler Brooks is a CoWorking member at Digital Workshop Center. He teaches Google Analytics from time to time. He is a Digital Marketing Strategist and runs his own Digital Marketing Agency.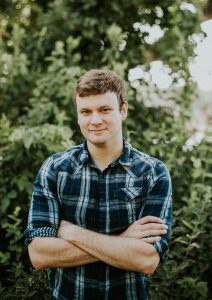 Learn More about Tyler:
Hi! My name is Tyler. I'm a Digital Marketing Strategist. My company is called Analytive. We work with companies to put together strategies that lead to real, measurable growth for the business. Our clients are primarily in tech, although I do help small businesses from time-to-time.
What are your Current Projects?
In addition to the clients I work with, I'm working on a couple exciting projects to grow businesses through social media advertising. There are also a handful of marketing channels I'm exploring at the moment that I haven't used extensively before.
There's always more to learn, and I'm grateful that my job is never boring. 🙂
As Analytive grows, I'm working hard to systematize our offerings and services. This allows us to reduce costs for clients as well as be more effective with our own efforts. Moving from the mindset of "freelancer" to "business owner" is a big shift, but it's one I'm in the middle of right now. And I'm learning a ton working through the unique challenges.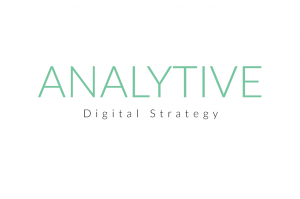 When did you first start CoWorking?
I started coworking about a year ago. At first I was a little skeptical. I wasn't sure it would be a good investment. Now I love it. I'm far more productive at the DWC than I am at home. It's a major improvement to productivity. Plus it's a real-life networking event everyday. You meet a lot of great people and sometimes you get the opportunity to work together on projects.
And there are snacks. Snacks are good.
Where is your favorite place to work or be creative?
My two go to places are the DWC (of course!) and Everyday Joe's Coffee Shop on Mason. If I'm in "work mode", you will usually find me in one of these two locations. I love working in Old Town – the energy, creativity, and atmosphere are amazing. Plus, there are about 50 great restaurants within walking distance if you ever want to grab a bite to eat.
How did you realize it was your dream to do what you are doing?
It was more of a gradual discovery than a sudden realization. I love working in marketing and with small startup companies, but ultimately I value the flexibility and ability to make a real difference in my clients' businesses. When working for an agency, you really just had to play with what you were dealt. Often this meant doing things that weren't always the most beneficial for the client.
Working directly with clients allows me to spend my time on the things that bring the most return to my client's business. And that matters to me. I want to be a huge value add, not an expense.
How did you discover Digital Workshop Center?
About two years ago, I actually lived nearby and used to pass the Digital Workshop Center everyday on my way to work. I'd walk by and often wonder what was inside. One day I looked it up online and found out they offered training. Since I had a background in digital marketing and web analytics, I brushed up my resume, showed up at the door, and offered to teach some classes. After Stu and I did an interview, he decided to let me teach at the DWC.
When the coworking space opened, it was a natural fit to become a member. And I'm glad I did! It's not only great for my own personal productivity, but I use the conference rooms for client meetings regularly.
I think my fondest memories are the opportunities I've had to speak and teach at the DWC. In addition to teaching classes, I often use the conference room for speaking events. One of my favorite talks was the You Suck at Social Media Lunch and Learn. DWC isn't just a great place to work, but Stu and the team are passionate about it becoming a hub of creative activity within the area. And I love that.
How can people keep in touch?
Sign up for my email list by visiting our website: https://analytive.com/blog/
Or find me on twitter @tyler_brooks