We can feel it. You can probably feel it too. The digital world of business is shifting and growing at an intense pace, urging changes in the online tech and design marketplace faster than we'd ever imagined. And when you think of hot spots for ingenuity and entrepreneurship, what cities come to mind? Maybe Silicon Valley? New York City? What if we told you that Fort Collins deserves a place on that list?
The curators at the Smithsonian Institute recently named our fast-growing town one of the top places for innovation in the country, and it was featured in the exhibit "Places of Invention" at the National Museum of American History. Fort Collins' unique mix of university-level talent, passionate citizens, and green attitudes allows for incredible ideas and creations to launch into the mainstream. Our grit and adaptability, as well as our remarkable atmosphere of collaboration has put us at the forefront of modern engineering, design, and social action.
It's in this spirit that we decided to launch our coworking program here at the Digital Workshop Center, to take part in the incredible progress being made, and further foster the attitudes of community, cooperation, and ingenuity that make this city so great. Within just a few square miles, this town has managed to build a haven for new ideas, out of the box thinking, and fuel a passion to bring those concepts to life. We're great at communication and supporting small and local businesses, so the time is now to jump on that project you've been dreaming about.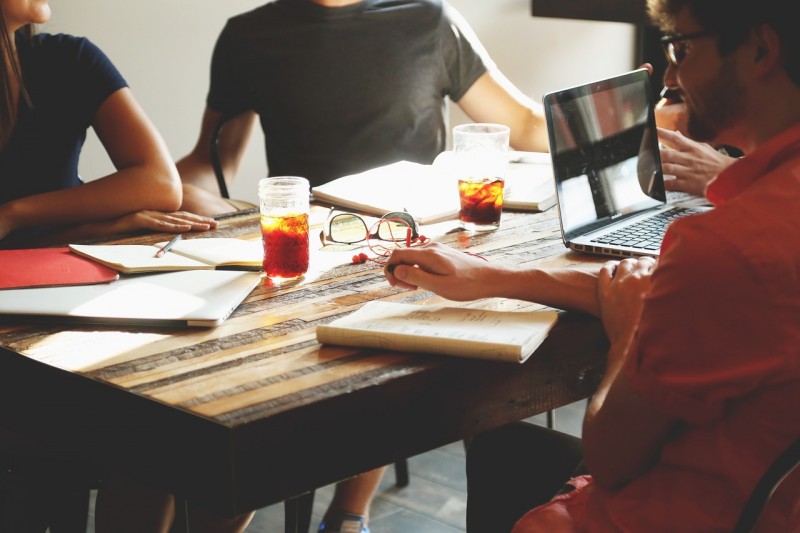 The idea of collaborative business fits in perfectly with the zeitgeist of our "shared economy", urging our citizens to partake in an exchange of ideas as well as physical space, material assets, and public resources. This trend is clearly defined by companies such as Airbnb, TaskRabbit, Lending Club, and Lyft, which were all small startups not too long ago. We believe that the next big idea is in the works right here in Fort Collins, and we're committed to providing a space for that idea to flourish. But don't just take our word for it- just look around! Fort Collins is home to thousands of small businesses, famous craft breweries, and an eco-friendly attitude that sets us apart from the rest. We're changing the face of green energy and entrepreneurship as we speak!
It's time to rethink the way we do our work. Let's face it, those inspirational classroom posters may just be right after all: we all accomplish more when we work together! Whether you are mulling over a project to reduce carbon emissions, produce more sustainable electricity, or make a better bicycle, you're in the right city. Our little slice of Colorado heaven is ripe with intelligent minds, healthy outlooks, and global connections. And we know that the best ideas don't always come in a traditional 9-5 office setting, so our coworking memberships allow for 24/7 access for those midnight bursts of creative energy and last-minute group brainstorming sessions.
Fort Collins is a pretty special place, and will only continue to grow as a nationally ranked city for invention and innovation. With the expanding talents of our local colleges and universities, new small business owners setting up shop, and dynamic leaders in engineering, design, and technology moving here every month, this area is poised for unprecedented growth. So let's roll up our sleeves, network with the right people, and start creating!
There's no reason to stand on the sidelines anymore- the world is your oyster, and we're betting that you've got a pearl of an idea.
Want to learn more about our coworking membership? Check it out here, call our office at 970-980-8091 or fill out the form below!