"It's time to take a look at my failures and stop calling them successes. Now I can start working at something that can use me best." ~Nina Simone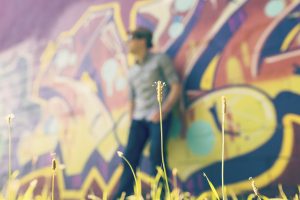 40% of the workforce will be freelancers, temps, independent contractors, and solopreneurs by 2020 (Source:OfficeVibe)
Ready to CoWork in Fort Collins?
With something for every type of worker, here are seven fantastic choices within the Choice City:
1)"Cotivation" and Community
Cohere
: Located near transit and Old Town Fort Collins. They offer private spaces as well as flex spaces (free to roam in any chair). Plenty of meeting areas. Lounge areas for social gathering, and meals. Equipped with two phone booths for private conversations. The layout is on multiple floors.  Prices from $29-$279 a month depending on your need. Located on the corner of Mulberry & College at 418 South Howes Street.
90% said they felt more confident when coworking (Source:OfficeVibe)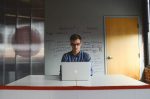 InkPad: Dedicated workspaces. Located in the Heart of Old Town Fort Collins. They offer coffee, dedicated desk, a conference room and a Clark Kent phone booth for private conversations. Fees are $350. Month to month rent. Location 236 Linden St Fort Collins
70% reported they felt healthier than they did working in a traditional office setting (Source:OfficeVibe)
(Edit: InkPad has closed. 08/31/2017)
3)The Musician
Cohere Bandwidth: Coworking for Bands. Includes gear in each room depending on your need.The community includes connections and discounts to associated creative and drink/eat partners.$14 an hour or $112 per month/band. Located at 317 Jefferson St, Fort Collins, CO 80524  [Update: Cohere Bandwidth has closed as of October 2017]
68% said they were able to focus better while coworking (Source:OfficeVibe)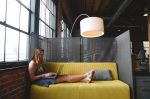 Galvanize: They are a hub for tech events and incubators. They offer tech-focused immersion courses for someone who wants to get a certificate in 6-12 months. Memberships are valid in any of their locations including Denver, Seattle, San Francisco and more. A flex seat is $349/month; desk memberships are $449 and private office spaces vary. Located at 242 Linden St. Fort Collins CO [Update: Galvanize has closed their Fort Collins office.  CoWorking still available in Denver, Boulder, and across US]
Only 30% prefer to work during normal business hours (Source:OfficeVibe)
(Edit: Galvanize has closed and FVC Mesh has taken over the current space. Mesh continued to offer coworking in a similar setting.  08/31/2017)

5) The Inventor
Creator Hub: Coworking with other creators. Get a membership and have access to the creator space/maker space, all the tools and equipment. Membership includes the latest 3D printers and hands-on tools.  $50/month for an individual and $75 for a family. Located in the Arts Center building at 406 N College Ave, Fort Collins CO.
50% report higher incomes (Source:OfficeVibe)
The Hive: All shared seats, no private offices. Currently booked, they have a waitlist. Daily drop in rates starting at $14.75, plans from $59-$289 located at 117 E Mountain Ave, Suite 222, Fort Collins Colorado
92% are satisfied with their coworking space (Source:OfficeVibe)
Digital Workshop Center: Coworking backed by education. For ten years they have been Northern Colorado's center for computer and career training classes. Classes are stand-alone so you can take them at your pace. They offer classrooms, computer labs, conference rooms, private office spaces, and desk seats. Very versatile and dynamic with options to work with a group or as an individual. On site parking. Community networking and social events open to the public and almost always free. 7-day free trial. Prices range from $55-$229. Located at 324 Remington Street #130 Fort Collins.