Introduction to Windows 10 New Features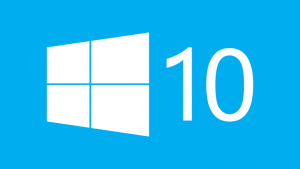 Windows 10 is a personal computer operating system developed by Microsoft. Windows 10 introduced major changes to the operating system's platform and user interface.
Whether you're new to computers or have used them in the past, this class will help you become more comfortable using a personal computer (PC) and, more specifically, the Microsoft Windows 10 interface. This course will help you to define what a PC is, and familiarize you with the Windows 10 user interface and its basic capabilities. In Introduction to Windows 10 New Features, you will explore Windows 10 and learn how to create documents, send email, browse the Internet, and share information between applications and with other users.
Introduction to Windows 10 classes at DWC are offered as custom, one-on-one training so that you can work on the training topics most relevant for you.  In this private, instructor-led session you can bring your own device and get all of your questions answered.
Target Student: Introduction to Windows 10 is designed for any end user who is interested in learning about and using the features and functionality of the Windows 10 operating system for personal and/or professional use.
Pre-requisites: Introduction to Computers or equivalent knowledge.
Training Type: Instructor led, group-paced, classroom-delivery learning model with structured hands-on activities.  Available for Private or Group Sessions.
Class Includes
Class Info:
Classroom equipped with computers
3 hours of training
Breaks are taken throughout each session
Class size limited
All Windows 10 course materials included
Target Audience: Beginner
Financial Aid
Click here to learn more about financial aid options including DWC's 6-month payment plan, WIOA Workforce Funding, and more.
Terms and Conditions
Please read our Terms and Conditions before you register.
This class is currently offered in a private format.
---
---