Salesforce Level 1
Salesforce for Sales Representatives
Salesforce.com is the world's number one on-demand customer relationship management (CRM) system.  This class will teach you how to use every major component of Salesforce and give you hands-on training to help you and your sales team through the entire sales process.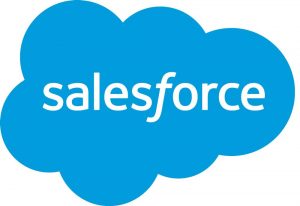 Starting at the beginning of a real sales process, this class explains how to work with the software more efficiently, customizing your environment to help capture leads, working with contacts, tracking communication, running reports, and much more.   Learn the latest features and tools to personalize your Salesforce account and help make you work more smoothly and efficiently.
Target Student: This course is intended for individuals or groups who are new to Salesforce.com CRM system or are seeking better ways to work within the program.
Performance Based Objectives
Upon successful completion of this course, students will be able to:
Customize the home page
Organize and communicate with your contacts
Capture leads
Manage correspondence
Configure reports and dashboards
Manage your data and security
Use workflow rules
Pre-requisite: To ensure your success in this course, you should have a basic understanding of sales processes and techniques. You should also have basic end-user skills with computers and the Internet, and some experience with using cloud-based applications.
Training Type: Instructor led, group-paced or private, classroom-delivery learning model with structured hands-on activities.  Available for Private or Group Sessions.
Class Includes
Professional Textbook
Download materials with practice examples
Free access to CoWorking space on class days (FC Only)
One month of technical support
Certificate of Completion
Class Info
Classroom equipped with computers and software
9 hours of training
Breaks are taken throughout each session
Class size limited
Target Audience: Beginner
Financial Aid
Click here to learn more about financial aid options including DWC's 6-month payment plan, WIOA Workforce Funding, and more.
Terms and Conditions
Please read our Terms and Conditions before you register.
This class is currently offered in a private format.
---
---