Ruby On Rails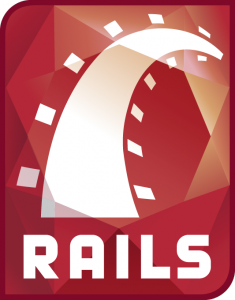 Why should I learn Ruby on Rails? Ruby on Rails (or "Rails" for short), is an increasingly popular framework for building websites by combining the Ruby language with HTML, CSS, and JavaScript to create an application that runs on a web server.  Ruby on Rails, compared to similar programming languages such as Java, is streamlined and requires less code for basic structures.
Completing the Ruby on Rails course at Digital Workshop Center will give you the skills needed to develop and deploy a Ruby on Rails application. This course teaches you the major components of the Ruby on Rails frameworks and provides practical examples that can be applied to your own Rails application.
In addition, this course will cover current industry practices and provide helpful resources for furthering your Ruby on Rails education. The course is comprised of 35 hours of classroom instruction, with approximately 70-100 hours of independent study. Each student will be asked to complete a portfolio project as a showcase of their new Ruby on Rails knowledge.
Class Objective: You will create and execute advanced scripts using Ruby on Rails to complete project-based examples.
Target Student: This course is intended for students who are familiar in developing web pages; students should be proficient in writing HTML and CSS code, as well as basic understanding of internet browsers.
Prerequisites: Web Design with HTML5 and CSS3 or equivalent knowledge.
Delivery Method: Instructor led, group-paced, classroom-delivery learning model with structured hands-on activities.
In addition to classroom hours and working closely with an Instructor, students should expect approximately 70-100 hours of independent study and critical thinking work outside of class.  Instructors will be available for mentorship and answering questions during the enrollment period.
Performance Based Objectives
Upon successful completion of this class, students will be able to:
Describe MVC (Model-View-Controller) and how its used in a web framework
Use Agile development techniques
Describe testing and it's importance as a developer
Build their own Rails 4 application using industry standard tools and techniques
Deploy their application on the web
Training Type: Instructor led, hands-on, intensive classroom-delivery learning model with structured hands-on activities.  Available for Private or Group Sessions.
Class Includes
Professional Textbook
Download materials with practice examples
Free access to CoWorking space on class days (FC Only)
One month of technical support
Certificate of Completion
Class Info
Classroom equipped with computers and software
35 hours of classroom training and 75-100+ hours of individual study work
Breaks are taken throughout each session
Class size limited
Target Audience: Beginner-Intermediate
Financial Aid
Click here to learn more about financial aid options including DWC's 6-month payment plan, WIOA Workforce Funding, and more.
Terms and Conditions
Please read our Terms and Conditions before you register.
This class is currently offered in a private format.
---
---