QuickBooks Online: 3 Part Series
Presented in partnership with the Larimer County Small Business Development Center
Topic: Business Accounting and Budget
Description: QuickBooks Online is an effective way for you to get started with the QuickBooks software and manage your business from anywhere.  QuickBooks Online is a cost effective, convenient version of the program that has become an industry leader for many reasons.
Over the 3 sessions, this series of hands on classes will cover what QuickBooks Online can do for you. You will learn how to back up your system, navigate through the program, and a brief overview of setting up a sample company.
Other topics include: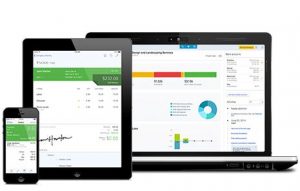 Managing your checkbook
Handling credit card payments
Reconciliation of accounts
Accounts payable & accounts receivable
Analyzing your financials by using reports
Target Student: This class is perfect for the person who has never used the program or is within their first year of use.
**Please note: This class is specifically for QuickBooks Online software. We also hold a separate QuickBooks Desktop class.
Instructor: TBD
Location: Digital Workshop Center
Fee: $ 199.00
Upcoming Dates: TBD Early 2018
Financial Aid
Click here to learn more about financial aid options including DWC's 6-month payment plan, WIOA Workforce Funding, and more.
Terms and Conditions
Please read our Terms and Conditions before you register.
Register Here (on SBDC Website)
This class is currently offered in a private format.
---
---