Nature Photography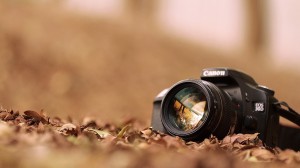 Capture the beauty of the natural world including landscape, wildlife and macro/close-up photography. This nature photography course will cover the basics of composition, natural light, exposure, equipment choice and filters for both color and black & white methods.
Discussion topics will include digital post-processing tools, guidelines for approaching wildlife and "leave no trace" ethics. Students will also have the opportunity for constructive critique of their images from the instructor.  This class is a great start if you are looking to explore the outdoors with your camera!
Performance-Based Objectives

Upon successful completion of this class, students will be able to:
Compose and capture photographs of a variety of natural scenes.
Recognize and take advantage of optimal natural lighting.
Plan a nature or travel photography-oriented excursion.
Choose and use camera equipment for several types of situations.
Minimize impact on wildlife and ecosystems.
Process RAW nature images in Adobe Photoshop (if applicable).
Imagine creative, unconventional possibilities for nature photographs.
What Should I Bring to my Photography Class?
Students are encouraged to bring their own DSLR camera for hands-on application of the topics covered. Support hardware may also be beneficial but not required.
Every DSLR camera differs slightly in where the settings and controls are located. If you recently purchased your camera, we recommend you familiarize yourself with the settings and controls before the start of class.
Instructor: Joshua Hardin, a professional photographer specializing in capturing Colorado's breathtaking natural imagery. Take a look at his book of exquisite natural landscapes and animals, Classic Colorado, here.
Pre-requisite: Introduction to Computers and Intro to DSLR Photography Level 1 or equivalent knowledge.
Training Type: Instructor led, private, one-on-one, student-paced lecture learning model.  Available for Private or Group Sessions.
Class Includes:
Professional Reference Packet
Free access to CoWorking space on class days (FC Only)
One month of technical support
One year for a free re-take (for attended students of public classes only)
Certificate of Completion
Class Info
3 hours of training
Breaks are taken throughout
Class size limited
Target Audience: Beginner
Financial Aid
Click here to learn more about financial aid options including DWC's 6-month payment plan, WIOA Workforce Funding, and more.
Terms and Conditions
Please read our Terms and Conditions before you register.
Available Classes
Dates/Times
Information

Tue 3-06-2018
6:00pm - 9:00pm




Live Classes



Price: $239.00
Space Available: 1 seat(s)
Location: Digital Workshop Center - Ft. Collins - View Map
Classroom: Classroom

Course Closing Date: 3-04-2018
Instructor(s): Josh Hardin


Choose Location: Digital Workshop Center - Ft. Collins
Interested in scheduling a private training session? If the public class schedule above does not meet your availability, please
contact us
.
Other 1-ON-1 and Group Training Options
Private Class - Contact us for pricing and scheduling
Custom, Hourly Training -
Submit a
Consulting Request