Complete Microsoft Project training, customized to your project workflow
Class Description
Microsoft Project is an industry leading project management application that will help you effectively manage a project according to a realistic plan. In the complete Microsoft Project class from Digital Workshop Center, our expert instructors will work with you help you understand how to use this tool directly on your project at hand, starting with the basics and moving to the advance with an emphasis on efficiency.
This user-friendly program provides a project manager with tools to manage project tasks, resources, costs, and budgets. In addition, the software is built to be able to collaborate easily with other team members involved in the project.
In the Microsoft Project class, you will understand the terminology and environment of the program, how to create an effective project plan, assign resources to get the project plan done, and how to monitor the project in real-time as the project unfolds. It is important to learn how to not only feed information into your project plan, but also how you will analyze that data with reports so you can make smarter business decisions for your next project.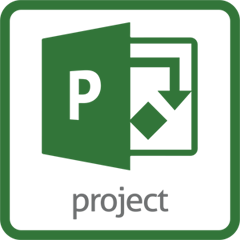 Class Objectives
Upon successful completion of the Microsoft Project class, students will be able to:
Work within the Microsoft Project environment
Create a new Project plan with real world task information
Manage and organize tasks efficiently
Understand and allocate resources for your project
Complete and share your project plan
Create budgets and understand project costs
Utilize project reports effectively
Find ways to reuse project information and collaborate with coworkers

Class Includes:
14 hours of training
Professional Textbook
Download materials with practice data files
Free access to CoWorking space on class days (FC Only)
One month of technical support
Certificate of Completion

General Info:
Target student: Beginner
Coursework may be assigned outside of class
Computer & software provided in class
Class size limited

Pre-requisites:
Introduction to Computers or equivalent knowledge.
A general understanding of project management concepts is recommended but not required
Training Type
Instructor led, group-paced, classroom-delivery learning model with structured hands-on activities.  Available for Private or Group Sessions.
This class is currently offered in a private format. Fill out the form below to discuss options with a student advisor.
---
---
Fill out the form below to request more information about Microsoft Project Class - Level 1 or to request information on customized individual or group training sessions.