Level 3 – Microsoft Access Advanced Class
Categories: Microsoft Office Classes | Microsoft Access Classes
Teaching you how to work with complex databases in Microsoft Access Advanced class
Class Description
Your training from Access for Beginners (Level 1) and Access Intermediate (Level 2) has provided you with a solid foundation of skills for working in Microsoft Office Access. Working with basic tables, queries, forms and reports should be more clear.  Now it's time to extend what you can achieve with your database application in this Microsoft Access Advanced (Level 3) class.
In this class, you will advance your knowledge into some of the more specialized and advanced capabilities of Access by structuring existing data, writing advanced queries, working with macros (automation), enhancing forms and reports, and maintaining the database.
Working closely with an instructor in a private, customized class, Microsoft Access Advanced will teach you how to create a more professional application.  The time and money you will save working with your database will be worth the value of your training.  Let us help you start designing your Access database today!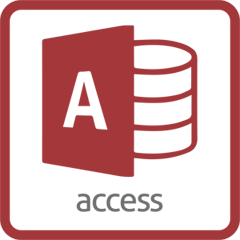 Class Objectives
Upon successful completion of the Microsoft Access Advanced class, students will be able to:
Restructure data into appropriate tables to ensure data dependency and minimize redundancy
Write advanced queries to analyze and summarize data
Create and revise Microsoft Office Access macros
Customize reports by using various Microsoft Office Access features
Maintain their databases using Microsoft Office Access tools

Class Includes:
7 hours of training
Professional Textbook
Download materials with practice data files
Free access to CoWorking space on class days (FC Only)
One month of technical support
Certificate of Completion

General Info:
Target student: Intermediate
Coursework may be assigned outside of class
Computer & software provided in class
Class size limited
Training Type
Instructor led, group-paced, classroom-delivery learning model with structured hands-on activities.  Available for Private or Group Sessions.
Available Public Classes
Dates/Times
Information

Tue 12-11-2018
1:30pm - 5:00pm
Thu 12-13-2018
1:30pm - 5:00pm




Live Classes



Price: $649.00
Space Available: 4 seat(s)
Location: Digital Workshop Center - Ft. Collins - View Map
Classroom: Community Room

Course Closing Date: 12-09-2018
Instructor(s): TBD



Live Online classes



Price: $659.00
Space Available(Online): 4 seat(s)
Location: Online

Choose Location: Digital Workshop Center - Ft. Collins - Online
---
---
Available Private Training
Digital Workshop Center offers each class in a private, one-on-one format. Private training may be scheduled around your availability and customized to your specific needs.
Consulting allows you to work one on one with your instructor, but does not follow a class curriculum.
If the public class schedule above is not ideal, please choose from the following options: