Level 2 – Microsoft Access Intermediate Class
Categories: Microsoft Office Classes | Microsoft Access Classes
Expand your skills with Microsoft Access Intermediate class – Fort Collins, Denver & online
Class Description
After you have completed Microsoft Access for Beginners (Level 1), you have the basic skills needed to work with Access databases.  However, there is so much more to learn when dealing with relational databases.  To keep your training moving forward, it's time to register for Microsoft Access Intermediate (Level 2) and find out why more of the core features of Access can help you design the custom project you need.
During this class, you will go beyond the basics and find out more about important concepts like using action queries and validating your data.  Working closely with your instructor, we will customize your training in Microsoft Access Intermediate and make sure we deliver the real world skills you need to immediately apply what you learn in class back at your office,.
If you are ready to continue your Access training, contact us to schedule your next class today!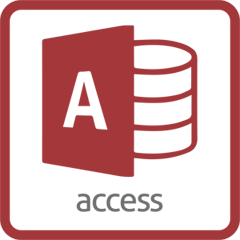 Class Objectives
Upon successful completion of the Microsoft Access Intermediate class, students will be able to:
Modify the design and field properties of a table to streamline data entry and maintain data integrity.
Retrieve data from tables using joins.
Create flexible queries to display specified records, allow for user-determined query criteria, and modify data using queries.
Enhance the capabilities of a form by grouping form controls and making other aesthetic improvements to make forms work more efficiently and intuitively for the user.
Customize reports to organize the displayed information and produce specific print layouts.
Share data across different applications.

Class Includes:
7 hours of training
Professional Textbook
Download materials with practice data files
Free access to CoWorking space on class days (FC Only)
One month of technical support
Certificate of Completion

General Info:
Target student: Beginner to Intermediate
Coursework may be assigned outside of class
Computer & software provided in class
Class size limited
Training Type
Instructor led, group-paced, classroom-delivery learning model with structured hands-on activities.  Available for Private or Group Sessions.
Available Public Classes
Dates/Times
Information

Tue 11-06-2018
9:00am - 12:30pm
Thu 11-08-2018
9:00am - 12:30pm




Live Classes



Price: $649.00
Space Available: 4 seat(s)
Location: Digital Workshop Center - Ft. Collins - View Map
Classroom: Community Room

Course Closing Date: 11-04-2018
Instructor(s): TBD



Live Online classes



Price: $659.00
Space Available(Online): 4 seat(s)
Location: Online

Choose Location: Digital Workshop Center - Ft. Collins - Online
---
---
Available Private Training
Digital Workshop Center offers each class in a private, one-on-one format. Private training may be scheduled around your availability and customized to your specific needs.
Consulting allows you to work one on one with your instructor, but does not follow a class curriculum.
If the public class schedule above is not ideal, please choose from the following options: