Free Getting Started with Microsoft Word Workshop – Colorado Gives Day
Categories: Microsoft Office Classes | Microsoft Word Classes
Free Microsoft Word class to celebrate Colorado Gives Day on 12/04
Class Description
Since 2006, DWC has partnered with many non-profits across Colorado including the United Way of Larimer County, Homeward Alliance, Project Self-Sufficiency & and many more.  Always trying to help those students needing to improve their technical skills, we have seen many students go on to do amazing things in their professional careers.  This year, for Colorado Gives Day on 12/04/2018, we want to empower our community even more by giving back some essential job skills to those in need.
This class is a 90-minute workshop called "Getting Started with Microsoft Word: Tips & Tricks".  This class is free and open to the public.  There are a limited number of seats available and you must register to attend.
What is Colorado Gives Day?  According to their website, "Colorado Gives Day is an annual statewide movement to celebrate and increase philanthropy in Colorado through online giving."  As a leader in technology education, we are excited to be a part of such a great movement.  Sign up now while seats are still available!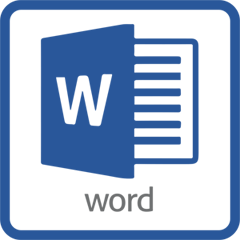 Class Objectives
Upon successful completion of the Getting Started with Microsoft Word: Tips & Tricks class, students will be able to:
Understand the basics of the Word interface
Create simple letters
Productivity Tips & Tricks
Formatting documents efficiently
Common printing techniques

General Info:
Target student: Beginner
Computer & software provided in class
Class size limited
This class is currently offered in a private format.
---
---