Introduction to Mac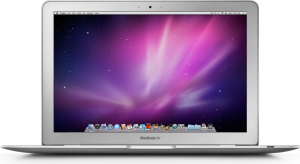 If you have recently purchased an Apple computer or have been struggling to feel confident on your computer, a private, beginner's class can be a be huge benefit to you.  If you are looking to become more comfortable with the Mac OS environment, then this is the right class for you!
In the Intro to Mac class, you'll explore a number of interface elements and applications that make an Apple computer a significant and user-friendly personal computer.  You will also use the Mac OS to manage your files and folders, save information, and manage storage space.
Target Student: This class is designed for desktop users who are interested in learning the fundamentals needed to work on a Macintosh system. This course is also intended for anyone needing to understand the Mac OS new features/functionality to take advantage of its capabilities.
Performance-Based Objectives
Upon successful completion of this course, students will be able to:
Examine and explore the user interface elements
Manage files and folders
Work with data
Work with the various applications on your personal computer
Browse the Internet
Manage memory and storage space on your computer
Pre-requisites: None
Training Type: Instructor led, private, one-on-one,  student-paced learning model with structured hands-on activities.  Available for Private or Group Sessions.
Class Includes
Class Info
Classroom equipped with Mac computers
3 hours of training
Breaks are taken throughout the class
Class size limited to 1 student
Target Audience: Beginner
Financial Aid
Click here to learn more about financial aid options including DWC's 6-month payment plan, WIOA Workforce Funding, and more.
Terms and Conditions
Please read our Terms and Conditions before you register.
Available Classes
Dates/Times
Information

Thu 7-20-2017
9:00am - 12:00pm



Price: $205.00
Space Available: 1 seat(s)
Course Closing Date: 7-18-2017
Location: Digital Workshop Center - Ft. Collins - View Map
Classroom: Community Room
Instructor(s): Jonathan Bodell
Interested in scheduling a private training session? If the public class schedule above does not meet your availability, please
contact us
.
Other 1-ON-1 and Group Training Options
Private Class - Contact us for pricing and scheduling
Custom, Hourly Training -
Submit a
Consulting Request