Adobe Photoshop Level 2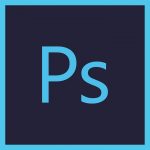 Go beyond the basics!  You have familiarized yourself with the basic image editing tools of Adobe Photoshop. Now, you may want to enhance images and become more efficient in your daily workflow.
In this four-part series intermediate class, you will learn the tools used by Photoshop professionals including masks, smart objects, channels, advanced typography and much more.
This class is hands-on and intensive, but designed to help make difficult topics easier to understand.  Your instructor, an Adobe Certified Expert, will work with you closely to make sure that you avoid common mistakes in Photoshop and apply best practices when possible.
Class Objective: You will enhance your ability to create accurate masks and image effects, retouch images, work with video files, automate repetitive tasks, and integrate with other Adobe applications.
Target Student: Adobe Photoshop Level 2 is intended for intermediate and advanced users of Photoshop.
Performance Based Objectives
Upon successful completion of this class, students will be able to:
Work with masks
Store information in channels
Manipulate an image using warp and Puppet warp
Control advanced typographic designs
Use vector drawing techniques effectively
Control advanced compositing
Use Smart Filters and Smart Objects
Mix advanced colors
Apply creative brushes and strokes
Prepare files for web and print
Produce and print consistent color
Pre-requisite: Adobe Photoshop Level 1 or equivalent knowledge.
It is also recommended that you have the Adobe Photoshop software before starting class.  You can purchase the software or obtain a trial from Adobe.com.
Training Type: Instructor led, group-paced, classroom-delivery learning model with structured hands-on activities.  Available for Private or Group Sessions.
Class Includes
Professional Textbook
Download materials with practice examples
Free access to CoWorking space on class days (FC Only)
One month of technical support
One year for a free re-take (for attended students of public classes only)
Certificate of Completion
Class Info:
Classroom equipped with computers and software
14 hours of training
Additional coursework to be completed outside of class time may be assigned
Breaks are taken throughout each session
Class size limited
All Photoshop Level 2 course materials included
Target Audience: Intermediate
Financial Aid
Click here to learn more about financial aid options including DWC's 6-month payment plan, WIOA Workforce Funding, and more.
Terms and Conditions
Please read our Terms and Conditions before you register.
Certificate Program
This course is part of one of the DWC Certification Programs and Bootcamps.
Available Classes
Dates/Times
Information

ONLINE

Tue 8-01-2017
1:30pm - 5:00pm
Thu 8-03-2017
1:30pm - 5:00pm
Tue 8-08-2017
1:30pm - 5:00pm
Thu 8-10-2017
1:30pm - 5:00pm



Price: $805.00
Space Available: 16 seat(s)
Course Closing Date: 7-25-2017
Location: Online
Instructor(s): Brian Wilke
Dates/Times
Information

Tue 8-01-2017
1:30pm - 5:00pm
Thu 8-03-2017
1:30pm - 5:00pm
Tue 8-08-2017
1:30pm - 5:00pm
Thu 8-10-2017
1:30pm - 5:00pm



Price: $795.00
Space Available: 1 seat(s)
Course Closing Date: 7-30-2017
Location: Digital Workshop Center - Ft. Collins - View Map
Classroom: Community Room
Instructor(s): Brian Wilke
Interested in scheduling a private training session? If the public class schedule above does not meet your availability, please
contact us
.
Other 1-ON-1 and Group Training Options
Private Class - Contact us for pricing and scheduling
Custom, Hourly Training -
Submit a
Consulting Request