Adobe Lightroom for Beginners is the go-to tool of professional photographers
Class Description
Our Adobe Lightroom for Beginners class  (Level 1) is designed for a variety of students; the home user, a budding professional, hobbyist or business owner who needs to manage, process or enhance a large amount of image files. Develop your own photography workflow with your Adobe Certified instructor and get started with Adobe Lightroom, the right way, from the ground up.
In Adobe Photoshop Lightroom for Beginners you will learn how to utilize this industry standard software to create a workflow solution that will make you feel like an expert in editing, organizing and processing your photos. With your enhanced images and the cutting edge features of Adobe Lightroom, you will feel confident outputting high quality prints, producing client presentations & creating web galleries.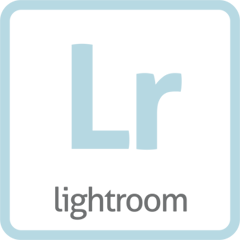 Class Objectives
Upon successful completion of our Adobe Lightroom for Beginners class, students will be able to:
Define and use catalogs and collections
Work with collected items
Develop modules
Know where Lightroom ends and Photoshop begins
Utilize workflow must-haves
Protect their work
Distribute and print from within the software
Avoid common Lightroom errors

Class Includes:
6 hours of training
Professional Textbook
Download materials with practice data files
Free access to CoWorking space on class days (FC Only)
One month of technical support
Certificate of Completion

General Info:
Target student: Beginner
Coursework may be assigned outside of class
Computer & software provided in class
Class size limited

Pre-requisites:
Introduction to Computers or equivalent knowledge.
We recommended that you have the Adobe Lightroom software before starting class.

Students at DWC are eligible for a student rate on Adobe Creative Cloud (click to learn how).
You can purchase the software or obtain a trial version from Adobe.com
Training Type
Instructor led, group-paced with a small class size, classroom-delivery learning model with structured hands-on activities.  Available for Private or Group Sessions.
Available Public Classes
Schedule/Cost

Tue 12-08-2020
6:00pm - 9:00pm
Thu 12-10-2020
6:00pm - 9:00pm






Streaming Live Online



Price: $775.00
Space Available(Online): 8 seat(s)
Location: Online

Course Closing Date: 12-06-2020
Instructor(s): Josh Hardin

Online
---
---
Available Private Training
Digital Workshop Center offers each class in a private, one-on-one format. Private training may be scheduled around your availability and customized to your specific needs.
Consulting allows you to work one on one with your instructor, but does not follow a class curriculum.
If the public class schedule above is not ideal, please choose from the following options: