Adobe Acrobat Pro Level 2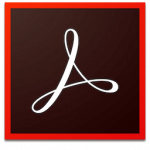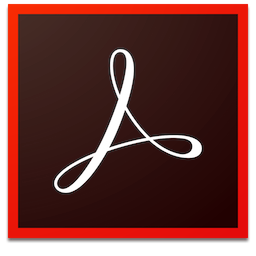 As a business professional, you have some experience in using Adobe Acrobat and are ready to further develop your PDF documents. In Acrobat Pro Level 2, you will use Adobe Acrobat Pro DC to convert technical documents to PDF files, enhance and control PDF content accessibility, customize PDF documents for interactive use online, and prepare PDFs for commercial printing.
In addition, Acrobat Pro Level 2 will teach you how to create custom, fillable forms that you can distribute and share with your coworkers.  By learning the right way to create an interactive form, you will save valuable time and money on the job.
This class is appropriate for users of Adobe Acrobat Professional, Adobe Acrobat DC, or Adobe Acrobat Pro DC. This class can also be customized to your preferred version of Adobe Acrobat.
Class Objective: You will learn how to complete advanced Acrobat Pro DC tasks and work with different types of documents in the Acrobat DC interface.
Performance-Based Objectives
Upon successful completion of Acrobat Pro Level 2, students will be able to:
Create PDF files from technical documents
Enhance the utility and accessibility of PDF documents
Create interactive PDF forms
Make a PDF document ready for commercial printing
Finalize PDF files for commercial printing
Pre-requisite: Adobe Acrobat Level 1
Training Type: Instructor led, private, one-on-one, student-paced learning model with structured hands-on activities.  Available for Private or Group Sessions.
Class Includes
Professional Textbook
Download materials with practice examples
Free access to CoWorking space on class days (FC Only)
One month of technical support
Certificate of Completion
Class Info
Classroom equipped with computers and software
7 hours of training
Breaks are taken throughout each session
Class size limited to 1 student
All Acrobat Level 2 course materials included
Target Audience: Intermediate
Financial Aid
Click here to learn more about financial aid options including DWC's 6-month payment plan, WIOA Workforce Funding, and more.
Terms and Conditions
Please read our Terms and Conditions before you register.
Available Classes
Dates/Times
Information

Tue 2-27-2018
1:30pm - 5:00pm
Fri 3-02-2018
1:30pm - 5:00pm



Price: $885.00
Space Available: 1 seat(s)
Course Closing Date: 2-25-2018
Location: Converge - Denver - View Map
Classroom: Converge Classroom
Instructor(s): TBD
Interested in scheduling a private training session? If the public class schedule above does not meet your availability, please
contact us
.
Other 1-ON-1 and Group Training Options
Private Class - Contact us for pricing and scheduling
Custom, Hourly Training -
Submit a
Consulting Request