PHP Classes
PHP classes to design powerful server-side functionality on your website
Why Should I Take This Class?
PHP is a lightweight, flexible programming language. It has grown to become one of the world's most powerful web scripting languages. PHP is widely used as an open-source, general-purpose scripting language, especially suited for web development and often embedded into HTML web pages.  In PHP classes, you will learn the right ways to get started with this powerful language.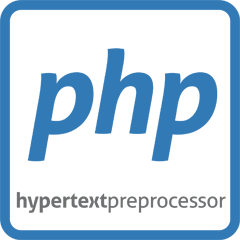 PHP is lightweight, yet very powerful. It is at the core of many content management systems including WordPress and PHP is installed on millions of servers worldwide.
At Digital Workshop Center, we offer PHP classes taught by local web development experts. Our classes are one-on-one, live classes that start with the basics and help you feel confident writing your own scripts. Since PHP is used in conjunction with HTML and CSS, we do recommend that you have a solid understanding of both of those languages before the class. With our small classes and custom lesson plans, you will be programming PHP in no time.
Upon completion of our PHP classes, you will be able to create dynamic web pages. All of our hands-on PHP classes include: a professional PHP textbook and one month of technical support.
What Skills Will I Gain After This Class?
When you complete PHP training, you will be able to:
Create dynamic page content
Interact with your server to improve your website functionality
Work with data stored in a database on your server
…and more!
How Do I Get Started?
Click a course title below to view the available PHP classes and register online. If you have any questions, please contact our office at 970-980-8091.