Adobe Lightroom Classes
Learn to use the tools of professional photographers in Adobe Lightroom Classes
Why Should I Take This Class?
Want to edit photos, but don't need all the advanced features of Adobe Photoshop? Lightroom has many of the capabilities of Photoshop with less of the learning curve. This program is geared more toward the photographer than the graphic artist. Adobe Lightroom classes teach you about the built-in presets allowing you to easily apply popular image manipulation effects, as well as customization for your needs.
Adobe Lightroom classes at Digital Workshop Center are taught by Adobe Certified Experts and will teach you how to manage, organize, and enhance your photos. In addition, you will learn to master built-in effects such as red eye removal, color correction, and lighting balance. Make your photos shine with Adobe Lightroom. Register today!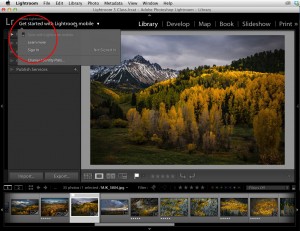 Upon completion of our Lightroom training, you will be able to edit and manage your photos like a professional photographer. All of our hands-on Lightroom classes include: a professional Lightroom textbook, one month of technical support, and one year for a free re-take*.
What Can I Create After This Class?
When you complete Lightroom training, you will be able to:
Import and organize your photos
Correct common digital photography mistakes
Use dynamic Lightroom effects
Share your digital pictures
Create prints and photo books
…and more!
*Attended students only. Some restrictions may apply.
How Do I Get Started?
Click a class title below to view class schedules and register. If you have any questions, please contact our office at 970-980-8091.
Adobe Lightroom
View Schedule →
This course is designed for people who want to learn how to use Adobe Lightroom to organize and post-process digital photography. Here you will be introduced  to the Lightroom workflow and learn the basic tools needed to improve photographs, use advanced post-processing and to organize & manage photographs.