Adobe Dreamweaver Classes
Manage dynamic websites to reach your target audience with Adobe Dreamweaver Classes
Why Should I Take This Class?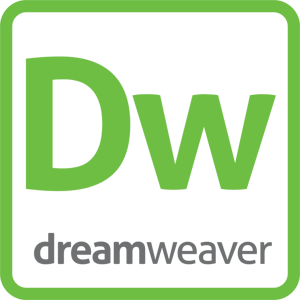 Adobe Dreamweaver is comparable to a language translator, and it will help translate your website design ideas into the language of HTML and CSS code. Any web designer needs a set of tools to build powerful, effective websites. Adobe Dreamweaver classes will teach you many of these tools for this industry-leading application of web design professionals.
Adobe Dreamweaver training will help you understand the application's environment and the built-in features that the program has to offer. Starting from the basics, our classes will teach you how to save time with reusable assets, and get you on your way to building complex websites today.
All Adobe Dreamweaver classes at Digital Workshop Center are taught by Adobe certified experts.  DWC is the ONLY Adobe Authorized Training Center in Northern Colorado and second in the state.
Upon completion of our Dreamweaver training, you will be able to design and edit advanced websites. All of our hands-on Adobe Dreamweaver classes include: a professional Dreamweaver textbook, one month of technical support, and one year for a free re-take*.
What Can I Create After This Class?
When you complete Dreamweaver training, you will be able to:
Create effective websites
Manage existing content by design view or in HTML/CSS code
Drive more traffic to your site by optimizing your site for search engines
Become more efficient using Dreamweaver reusable assets
…and more!
How Do I Get Started?
Click a class title below to view schedules and register.
Questions? Contact us at 970-980-8091.
Level 1 – Adobe Dreamweaver for Beginners Class
View Schedule →
A beginner's course focusing on the environment and tools within Adobe Dreamweaver, as well as how to create and manage different types of websites