Adobe Acrobat Pro Classes
Learn Adobe Acrobat Professional
Why Should I Take This Class?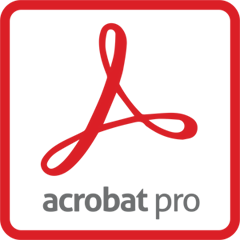 The beauty of the PDF is that it can combine text and graphics into a rich format that can be accessed from any computer. Adobe Acrobat Professional Classes makes creating dynamic, searchable PDF documents a breeze. This program also allows you to share information more securely, gather team feedback and easily sign or secure your documents.
Classes at the Digital Workshop Center are taught by Adobe certified experts and will get you on your way toward using Adobe Acrobat more effectively. These classes are appropriate for users of Adobe Acrobat Professional, Adobe Acrobat DC, or Adobe Acrobat Pro DC.
Upon completion of our Adobe Acrobat Pro training at the Digital Workshop Center, you will be able to create powerful, interactive and print documents. All of our hands-on Acrobat classes include: a professional Acrobat DC textbook and one month of technical support. This class can also be customized to your preferred version of Adobe Acrobat.
What Can I Create After This Class?
When you complete Acrobat Pro training, you will be able to:
Generate PDF documents
Design documents with fillable form fields
Create interactive PDF's for the web
Save space by combining multiple PDF's
How Do I Get Started?
Click a class title below to view schedules and register.
Questions? Contact us at 970-980-8091.
Level 1 - Adobe Acrobat Pro for Beginners Class
View Schedule →
Live - $885 | Streaming - $895
Introduction to Adobe Acrobat Pro and working with PDF documents
Level 2 - Adobe Acrobat Pro Advanced Class
View Schedule →
Live - $885 | Streaming - $895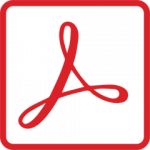 Interactive forms, custom PDF documents, and advanced Acrobat Pro concepts