Graphic Design Certificate - ADVANCED
A robust track of classes for content creation, vector graphics, and complex layouts
In a wide range of careers, Adobe Creative Cloud skills are considered essential.  From careers in digital marketing to graphic design to web design, there are more careers that need to use these programs than ever before.  Essential programs such as Photoshop, Illustrator, and InDesign have become industry leaders because they provide user-friendly interfaces and comprehensive features for any design project.
And, while these Adobe skills are essential to being able to create the content needed, we also complement these classes with a design fundamentals soft skills class, so you will know the language and look of modern design as well.
Classes in the Advanced Graphic Design Certificate will expand your skill set in high demand, high growth areas, helping you to further your career or jump start a new path.   The Advanced Graphic Design Certification from the Digital Workshop Center is designed for students serious about learning all of the skills necessary for image manipulation, vector image creation, and multiple-page document layout design.
We provide flexible scheduling options and rolling enrollment for you to find the right path that works for you.  Apply now to get your program started today!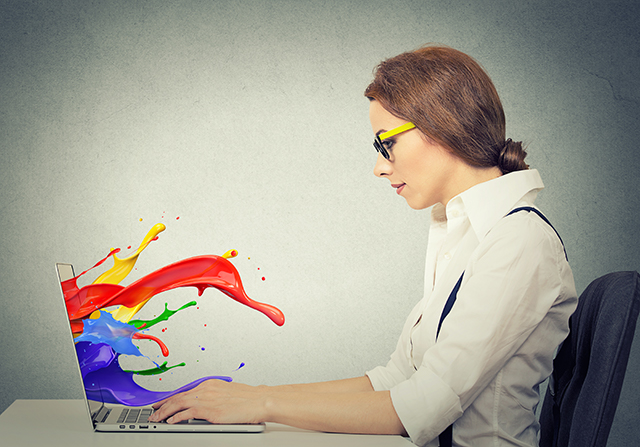 My instructor was good at giving feedback, I never felt like he was judging my artistic abilities, he was only ever advising how to improve skills and techniques when visiting homework or projects. Overall the classes were really great and I'm bummed it's over!
Rachel M.
Digital Workshop Center was absolutely fabulous! I would recommend (and already do recommend) Digital Workshop Center often!!! Great in every way, I couldn't be happier and appreciate all they have done and taught me!
Tina Hillman
What are the prerequisites?
Introduction to Computers or equivalent knowledge.  We highly recommend that you have purchased and installed the Adobe Creative Suite before the start of class.
What Classes Are Included In the Fundamental Graphic Design Certificate?
[Click on class title to learn more]
Cost
$4,553 (or $379/month for 12 months)*
How Long Does Each Program Take to Complete?
Each certificate program allows one year to be completed, but, depending on your pace of learning and skill level, you may move as fast or as slow as you like within that time frame.  DWC works on a rolling enrollment system and provides flexible scheduling options so you can choose the classes that best fit your life.
At DWC, each Certificate Program is comprised of many stand-alone classes.  Once you have completed all the necessary course work, you will earn your certificate.
When Can I Start?
DWC classes are scheduled on a rolling enrollment system with flexible scheduling options.  Each student needs to choose the schedule that best fits your availability.
Public, group classes in the certificate programs are offered approximately every 8 weeks. Students are able to start with any class within the program list as long as prerequisites are met.
Select the program you are interested in below to find total program class hours and class details.
What Is Included In A Certificate Program?
Similar to any university program, each Certificate Program is comprised of many stand-alone classes.  Once you have completed all the necessary course work, you will earn your certificate.
Each class within your certificate program includes:
Professional Textbook(s) or Reference Packet(s)
Download materials with practice examples
Free access to CoWorking space on class days (FC Only)
One month of technical support
One year for a free re-take (for attended students of public classes only)
Certificate of Completion
Questions?
We are here to help!  To best assist you, we can schedule a complimentary training plan meeting with one of our Training Managers.  In this meeting, you can customize your training plan to make sure we get you the skills you need to succeed along your professional development path.
Contact us here or call our offices at 970-980-8091.