For working professionals of all talents and industries, learning new skills is a worthwhile investment. It keeps your resume fresh, your offerings relevant, and your pricing competitive. Many in-demand skills today have to do with technology, programming, media, and marketing, which can augment just about any educational background or career goal. And the great thing about those fields is that they can be mastered in a variety of formats. But how do you choose which learning style is right for you?
read more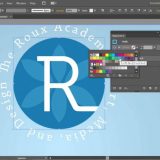 Let's face it- today's job market is tough. The credentials that would fetch a top-tier position a decade ago are now only delivering an entry-level one. Unemployment and unpaid internships abound, and there is a distinct trend that is emerging from this new market milieu.
Those with the most well rounded resumes are the ones getting hired and promoted. The ambitious and creative few who take the time to flesh out their skill set and tack on certifications are the ones who bring the most usability to the job market. Utilitarianism has taken over, and employers are looking to stretch their new hires over several different professional fields. In this new minimalist market, if you can offer the skills and expertise of three people rolled into one, you're miles ahead of the pack.
read more