What skills are key for preparing yourself for a job at a digital marketing firm like MadWire?

MadWire is one of the fastest growing digital marketing companies in the United States and Northern Colorado, as ranked by Inc.  They have built a reputation for providing "world-class digital marketing software & highly skilled professional marketing services through a single, powerful platform."  Having a company of this caliber and reputation in our own backyard is an amazing advantage to the job market in Fort Collins and Northern Colorado.
Recently, we conducted a case study and analyzed some of MadWire's key positions, as well as digital marketing job postings from other local companies. Key positions include those that are in high growth, high demand areas within the tech sector in Northern Colorado.  With so many new hires in this field, and the demand continuing to rise, our goal is to prepare interested candidates who may be seeking work in these fields in terms of what is expected of them.
Furthermore, as a technology training company, we hope to answer what high demand technical skills are needed, and how DWC can best prepare a potential job applicant for success before an application is submitted.
We found that the skills that digital marketing companies like MadWire are actively hiring are in line with many of the classes offered at Digital Workshop Center.
Customized training to build a stronger applicant pool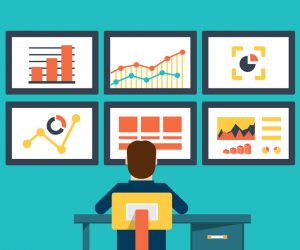 Through our research of the Northern Colorado and US job markets, we found that the classes offered at DWC are aligned with the growing talent needs at digital marketing companies in so many ways.
Digital marketing, web design, graphic design, and business applications are all part of the training that DWC has been providing to Northern Colorado for the past ten years.
While studying how possible job candidates could be better prepared for employment at a company like MadWire, we determined that two skills now go hand-in-hand: digital marketing (specifically Search Engine Optimization and Social Media) and web design experience.
Understanding how search engine optimization or SEO can help a client's website in their search rankings is key for a digital marketer to understand from the ground up.  More importantly, most companies feel it is crucial for a new hire to understand how to incorporate SEO techniques in every facet of a website's content writing including pages, blog posts, and social media.
While talking to current and former MadWire employees, as well as DWC instructors and staff, the needs of customized training for each business are also evident.  In terms of training, customizing a training program for each new job applicant is crucial for a candidates success in the job market.
What skills create a successful Marketing Executive or Digital Marketer?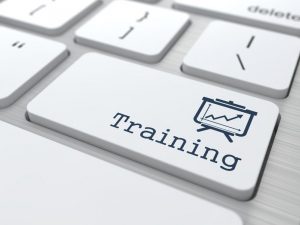 At MadWire, the position of Marketing Executive (or Digital Marketer) is in high demand.  According to their website "a marketing executive directs the marketing of a company's products or services. Marketing Executives often work hand-in-hand with business owners, developers, designers, and production managers to ensure a product or service's successful promotion."
As a digital marketing professional, this position would rely on many marketing software skills.  As you prepare to apply for this job, consider which skills you may need to improve upon to make yourself more desirable to the employer.  In today's market, digital marketing professionals need to have a solid understanding of the modern tools used for inbound marketing.
Through our experiences at DWC, and based on the students we have seen historically coming to training in the past, we compiled the following list of desired skills for this type of digital marketing position:
Few people are experts in all of these areas.  However, being able to effectively communicate within a team on any of those subjects is key.
For example, we have found that most digital marketing professionals don't write a lot of HTML or CSS code.  But, there is a need for this type of position to be able to explain the tasks at hand to a developer, programmer or designer.  To communicate effectively, you should understand the basics of what is actually possible or not.
Learn a new software tool to communicate effectively
While you may see HTML or CSS listed as a desirable skill on a job posting, it may be more that you are expected to be able to "talk the talk" than sitting down and doing coding from scratch as part of your daily responsibilities.
Every software should be treated like a language.  If you are going to learn Email marketing techniques, learn the vocabulary of the professionals and be able to have an educated conversation on the topics at hand.  In an interview, you will be better prepared to speak on specific tasks of the job and communicate more effectively in a team setting.
Ready to up-skill?
Instead of hiring for all the required skills, a digital marketing company will be able to train qualified applicants with specific needs.  However, your chances of landing that new job will certainly go up with more skills that are in line with the hiring companies needs.
We are confident that Digital Workshop Center can help prepare you to be a better applicant for this type of positions.
I want a customized training plan from DWC
Contact us today to learn more about our training classes and let's create a customized training plan for you to become the most marketable employment prospect you can be.