Connect with DWC alumni on LinkedIn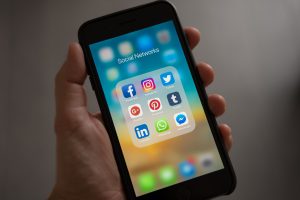 You know what they say, it's not just what you know, but who you know matters, too. In the business world, professional networking can be a huge differentiator in a person's success. One of the newest ways to do this is through groups connecting LinkedIn alumni—an online listing of people who all attended the same school.
The Digital Workshop Center offers such a list to all DWC alumni—DWC LinkedIn alumni group. This group is designed to give you a great opportunity to find and reach out to others who have gone through Digital Workshop Center programs.
To join this group, you simply list the certificate programs you've completed at the Digital Workshop Center in the education field of your LinkedIn profile. To do so, follow this easy guide. Once you've added the DWC, your profile will automatically appear in this list among other Digital Workshop Center graduates. If you've previously listed the DWC in your education field, you should already be on the list.
Adding the Digital Workshop Center to your list of education will not only show potential future employers and connections that you have deep and constructive skills in your field from a well-known institution, but it will also allow for business networking through the group. Classmates and other graduates will be able to find your LinkedIn profile and reach out to you with news of industry events, job postings, and opportunities for collaboration. Furthermore, it's a great way to keep up with classmates and friends you've made through the Digital Workshop Center.
If you haven't added the Digital Workshop Center to your education list on LinkedIn, we invite you to join our alumni group. While you're at it, don't forget to follow the Digital Workshop Center's business LinkedIn page for news about new classes, events, and alumni gatherings. See the full list of Digital Workshop Center alumni here and join is if you haven't already!
The Digital Workshop Center is a community center for education, coworking, and professional development. We believe in providing our students with skills, not degrees, to help them land great careers better perform job tasks in their current roles. We offer certificate programs, bootcamps, and stand-alone classes at DWC with complete training in high-demand, high-growth areas like web design, graphic design, digital marketing, business administration, and digital photography. See a full list of our classes and workshops on our website and don't hesitate to contact us with any questions.