Learn more about open opportunities for Internships in Colorado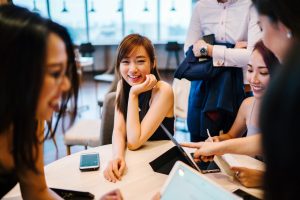 Nearly everyone agrees: completing an internship is an important step for any new graduate or person who has recently learned a new skill or someone who is looking to switch fields. Internships are a good way to learn about the industry and get a bit of experience. They look good on resumes because they show a commitment to the industry and a willingness to learn. Plus, many internships turn into full-time positions. As you begin a new career, completing an internship is a good first step. In this blog, Digital Workshop Center will cover opportunities for internships in Colorado.
Internships in Colorado
Depending on the field you're going into, there are many opportunities to complete an internship in Colorado. As you begin your search for an internship, utilize the following resources to help you find a great internship in Colorado:
As you begin to look for internships in Colorado, make sure you do your homework and find an internship that will fit into your larger career goals and help you eventually land the career of your dreams. When you begin your internship, work to make the most of it to get the experience you need to have a successful career.
Digital Workshop Center in Fort Collins and Denver, Colorado, is here to help you make smart career transitions. We offer certificate programs, bootcamps, stand-alone classes, and one-on-one consulting to help you get the skills—not degrees—you need to land an internship and career in your desired field. Open to students of all skill levels, we aim to foster a student-first environment with financially affordable training plans that are always live and hands-on. Click here to learn more about Digital Workshop Center and see our available classes and programs.