Changing careers? Growing your business?  Find Your Purpose in 2019 and upgrade your skills
As a new year rolls around, it's always a good opportunity to take a look around your life and see what's working, what's not, and what you can do to live a happier, healthier, and more meaningful life. In 2019, we challenge you to find your purpose, if you haven't already, to live a happier and more productive life.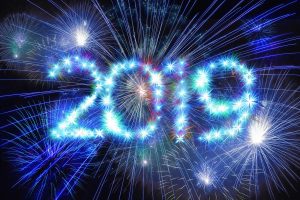 Zach Mercurio, the local Colorado author of The Invisible Leader, wrote, "Purpose is the reason for your rare, precious existence that is useful to others." Everyone has something valuable to offer the world; some just haven't discovered it yet.
In this blog, we'll give you some practical tips to help you find your purpose and live the life you've always dreamed of.
Tips to Find Your Purpose
Discover what you love:

We are all happier when we are working on a project, in an organization, or for a company we are passionate about and love. If you're in a meaningless job or role, take some time to think about what you really love doing and spending time on. Find a way to land a new job or career that fills that void.



Listen to feedback:

Ask those closest to you what they think you are good at and what will make you the happiest. Sometimes our partners, friends, and families know us better than we know ourselves. Getting their input can help you make a better decision as to where you should go in the future.



Meet new people and try new things:

It's hard to discover your purpose and passion if you are stuck in a rut and doing the same thing day in and day out. Make it a point to meet new people, attend new networking events, and give new activities a try. You'll be amazed just how much your horizons can be expanded when you surround yourself with new ideas, people, and places. You might just discover a purpose you didn't even know existed.



Read, read, and read some more:

Nothing fuels a newfound passion quite like reading a whole variety of books and articles on different topics, from leadership to passion and more. Check out Mercurio's

book

and some of the many

others

written to help you find your purpose. You'd be amazed at the kinds of resources out there that will help you along in this process.

Find what moves you:

The biggest weapon you have to find your purpose is to discover what it is that moves you. What injustices are you passionate about? What gets your blood pumping, your heart racing, and the ideas flowing? No one can answer these questions except for you, but when you do, you'll be well on your way to finding your purpose.

Seek solutions:

What problems or challenges in your life and around you need solutions? Do you wish there were a technology or an app for something? Do you see a problem that could be addressed? Do you see a challenge that you're uniquely capable of solving? Some of the most successful and happy people in our world noticed problems and had the gumption to fix them!



Be open to change:

Finding and achieving your purpose in life may very well come with real-life changes – a move, a new career, or new friends and colleagues. Be open to these changes and willing to embrace them as they move you closer to discovering your passion in life.
If your quest to find your purpose in life leads you to seek a new career or skill set, look no further than Digital Workshop Center. We offer skills-based training options, including certificate programs, boot camps, stand-alone classes, and one-on-one consulting. Focusing on the human element in the classroom, we design customized training plans to help students realize their potential. Open to students of all skill levels, we aim to foster a student-first environment with financially affordable training plans that are always live and hands-on. Click here to learn more about Digital Workshop Center and the classes and program we offer.