Fort Collins Executive Coaching Series from Global Equipping Centre and DWC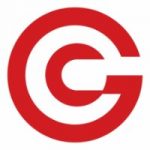 Executive coaching from international business experts of the GEC is now in Fort Collins!
Digital Workshop Center (DWC) and the Global Equipping Centre (GEC), a leader in executive coaching and motivational speaking around the globe, is offering this monthly series designed to bring you the business skills needed to grow your business.  These executive coaching soft skills are crucial to any business owner or entrepreneur looking to level up their business.
After extensive research, interviewing & executive coaching hundreds of leaders in the sectors of business, education, government & non-profits, the GEC has identified the top 5 needs for executives:
Not knowing what they don't know (lack of knowledge)
Persuasion skills for creating Sustainable Opportunities
A Profitable and Productive Mind-set
Impetuousness vs Patient Urgency
Effective Priority Management attributed to clear Vision
The Executive Coaching Program will teach you how to address these needs and so much more!  Furthermore, the Executive Coaching Series will provide personal and corporate development to individuals who desire to double their personal and organizational revenue through the teaching of:
Visionary Leadership
DISC Personality Analysis
Advanced Communication Skills
Exponential Growth Principles and other type information
Student Testimonials
"I have doubled my income twice in the past 5 years." Daleen, Retail owner
"I left my 30 year Education career and was supporting myself within 30 days in my Mathematics franchise." Carole, Educator
"I left my 12-year corporate career and launched my ministry successfully." Gareth. Non-profit
"I was finally able to retire after 2 years." Cheryl. Entrepreneur.
Pre-requisite: None
Training Type: Instructor led, classroom-delivery learning model with structured hands-on activities.
Class Includes
GEC reference packet
Free access to CoWorking space on class days (FC Only)
Certificate of Completion
Class Info
Monthly 2 hour training sessions
Class size limited to 30 in class, unlimited via webinar
Target Audience: Business owners looking to grow their revenue
Terms and Conditions
Please read our Terms and Conditions before you register.
You must create a DWC user account to register for this workshop. Click on 'Login/Register' at the top-right of the page.