Incorporating eLearning into online, Fort Collins and Denver classes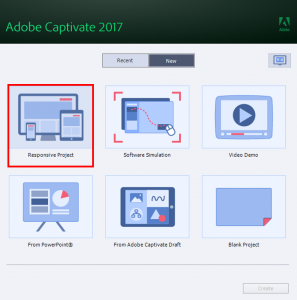 As an Adobe Authorized Training Center, it is vital that we utilize as many eLearning tools in the classroom as possible. With classes now held in 3 locations (streaming online, Fort Collins, and Denver), we rely on eLearning tools more than ever.
Let's first examine the trends of eLearning with Adobe Creative Cloud and understand how Digital Workshop Center fits into that puzzle.
Trends of the eLearning industry
The following is a list of the hottest trends in eLearning in 2017:
Gamification
Mobile Learning
Micro-Learning
Automation / Automated eLearning Course Authoring
Augmented Reality (AR) and Virtual Reality (VR)
Personalized Learning and Big Data
[source: http://blog.skilljar.com/2017-trends-in-elearning]
Our primary focus over the past several years has been to stream all of our classes live online, which means that we need the eLearning experience to be responsive and mobile.  Adobe Connect provides a fantastic option for us to provide both.
Why is mobile learning so important?
In fact, more than 72% companies are now embracing mobile learning as their preferred mode of learning delivery [source: 2015 Asia-Pacific Skillsoft survey].  This is a huge shift as more and more training is embracing technology, taking place in the field, and more.
Furthermore, mobile learning facilitates real-time collaboration enabling social learning where learners can share their ideas with their peers.   Mobile learning also supports 70:20:10 Learning & Development framework which states 70% of learning happens on the job at the moment of the need. (20% from interactions with others, 10% from educational events).
Using Adobe Captivate in the classroom
Adobe Captivate is a game changer for any instructional designer or eLearning professional.  It uses a simple interface, combined with some of the Adobe graphic and web power to provide an amazing all around application for designing and distributing eLearning content.
Adobe Captivate has been the pioneer and industry leader in providing the best workflow for creating responsive eLearning courses.   It is one of the most widely used rapid authoring tools and some of the key features of Adobe Captivate include:
Some key features include:
Audio Recording and Editing
Easy Object Management
Responsive Design
Smart Shapes
Over 25,000 assets available
Work from storyboarding to exporting a completely responsive course (Captivate Draft)
Many games, layouts, and interactions included in library to speed up the creation of engaging content
In the newest version (2017) of Adobe Captivate, Captivate Draft has been added into the program as well.  Captivate Draft makes storyboarding an easy job; better than ever before.
The conventional way of storyboarding was to create the storyboard in one tool and then develop the course using an e-learning authoring tool.  This involved the use of extra resources, time, and efforts.  With Adobe Captivate Draft, you can create a storyboard directly in the authoring tool with e-learning objects, question slides, and branching abilities.
More new features of Adobe Captivate 2017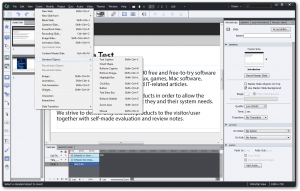 With the newest release of Adobe Captivate, there has also been a larger emphasis on responsive design.  Fluid boxes allow the designer to create content that will respond to the device with which the content is viewed on.  Sliders and device previews create an environment that is easy to use and tells the user what the content will look like before it is pushed to the public.  Also following the path of mobile learning,  this is a huge improvement for both designers and users to access the content from anywhere and on any device.
Other features of the latest version of Adobe Captivate include:
Adobe Typekit Integration
Transform legacy desktop-only courses into fully responsive modules
Device-specific previews
Responsive sliders
Responsive text support
Customizable closed captions
Scalable Vector Graphics (SVG) support
Conclusion
With the ability for Adobe products to integrate easily, and users to collaborate effectively, the Adobe Creative Cloud suite of products is an industry leader for good reason.  Whether you are editing your photos in Photoshop, laying out training manuals in InDesign, or creating interactive content in Adobe Captivate, you can lean on Adobe for their eLearning tools.
At Digital Workshop Center, we have classes and consulting on all Adobe programs.  We can walk you through the best practices of using Adobe Captivate in a one on one setting as well. For more information, contact us or fill out the form below: