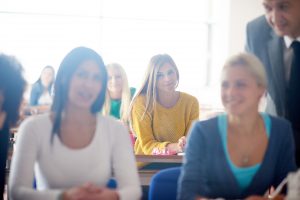 The days of conveying your business's message with a photo are slowly declining.
Today, Internet and television viewers have short attention spans. With so much content available on a variety of devices, the content thrown at us every second is overwhelming. Photos are often ignored as noise.
To get your message across more effectively, the photo is being replaced by video. Videos are easier to create than ever before; there are a vast number of ways to share them online, and quality continues to improve.
What this means for you and your business is that video content is becoming a necessity to your messaging.
In the past decade, Adobe Creative Suite has been the leader in design applications for print, web and multimedia. So it's no surprise that its video editing software, Adobe Premiere Pro, has also become one of the industry leaders for video production.
Premiere Pro provides a user-friendly interface and a wealth of tools, options and add-ons that can turn a simple video into something spectacular. Premiere Pro is a part of the Creative Suite, but can also be purchased on its own.
One of the many things I like about Premiere is the tracking it provides. With multitracked videos, you can separate different video and audio clips onto different tracks. Then you have options to remix tracks or add effects.
The program also makes it simple to add text and credits such as title frames to be superimposed over a video frame. This allows you to describe your video in more detail and provide extra information about your products and services.
I'm obviously a huge fan of both Adobe and Premiere, and I'm used to the way Adobe uses panels to organize its commands and options. However, the one negative to this program is that a beginner might have a tough time orienting themselves to the environment. Upon first opening the program, there are a lot of choices that can be made. It can be overwhelming to know where to begin.
To get past the initial fear and start creating, remember that Premiere Pro should be fun. Then take a deep breath and dive in to creating interesting videos that can help sell your products and services better than a photo ever could.
[Originally published in the Coloradoan on 11/7/2013]