Adobe Authorized Training Centers perks include Adobe Student rates & tools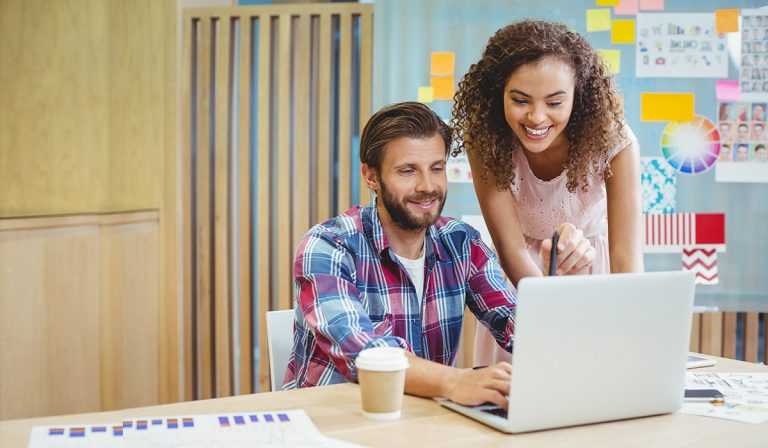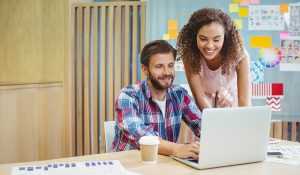 Digital Workshop Center, with classes in Denver and Fort Collins, Colorado, as well as online, is an Adobe Authorized Training Center. This means our teaching center has taken the necessary steps to "meet Adobe's high standards and deliver best-in-class training. Adobe Authorized Training Centers (AATCs) are commercial training companies who operate their own training business in top rate facilities." Our courses, bootcamps, and certificate programs relating to Adobe software are all vetted and certified to be quality classes that truly teach students Adobe programs well.
All serious design professionals have invested in learning the essential apps of the Adobe Creative Cloud, it's never too late to jump-start your skills and get up to speed in this area. All of the programs taught within the Adobe Creative Cloud classes include industry standards for web and graphic design, print layout, video production, and much more.
As you begin to look for technical training and education centers, it's important to make sure you're getting top-of-the-line classes and instructors to help you learn exactly what it is you need to know to excel in the field. The benefits of learning computer programs and graduating with a technical certificate from an Adobe Authorized Training Center include:
Learn from Qualified Instructors:

By learning at an Adobe Authorized Training Center, like the Digital Workshop Center, all of your Adobe classes will be taught by

Adobe Certified Instructors

. This means your teachers have all passed the appropriate Adobe Certified Expert exams, have a deep understanding of the program, and have been evaluated by past students through Adobe's online survey tool. All of your teachers are experienced in the field and have taught classes about Adobe's programs for a long period of time. By attending an Adobe Certified Training Center, you'll learn the programs from qualified instructors capable of teaching you what you need to know to succeed in the field.

Learn the Skills You Need:

There are many Adobe classes available online and elsewhere, but many have not been vetted and approved by Adobe. This means you might run the risk of learning outdated or inaccurate skills. When you take classes at a Certified Adobe Training Center, you'll be sure the material comes directly from Adobe themselves and covers the exact skills you need to compete in the technology-driven job field.

Adobe Creative Cloud Subscription Student Rates:

By taking classes at the Digital Workshop Center, makes you eligible for Adobe's Creative Cloud Student Rate! You can have access to all Adobe programs and apps for a fraction of the cost.

Click here

to learn more about the Adobe student rate offered to Digital Workshop Center students.

Boost Your Resume:

In the competitive job market, job seekers are wise to do what they can to help their resume stand out from the crowd. One way to do this is to highlight skills and education from a reputable Certified Adobe Training Center such as the Digital Workshop Center. Employers are looking for candidates with verifiable and applicable skills in real-world applications such as the Adobe Suite. Classwork and certificate programs from a certified technical educational center prove you have the skills needed to work in a high-demand and fast-paced technical environment.
Ready to propel your career by learning more about the Adobe Suite? Learn more about classes and certificate programs at the Digital Workshop Center – an Adobe Certified Training Center. Our Adobe Certified Instructors will teach you the skills you need to expand your skill set in high-demand, high-growth areas, helping you to further your career or jump start a new path. Click here to learn more about taking the next step in your career at the Digital Workshop Center. Don't hesitate to contact us today with any questions or to learn more about our financial aid options.