DWC & Larimer SBDC present QuickBooks Online for Beginners Classes
Class Description
In the QuickBooks Online for Beginners Class, you will learn how QuickBooks Online is an effective way for you to get started with the Intuit QuickBooks software and manage your business from anywhere.  Using this software as a service, QuickBooks Online is a cost effective, convenient version of the program that has become an industry leader for many reasons.
Over three sessions for this class, you will cover what QuickBooks Online can do for your business to help manage your small business accounting more effectively. You will learn how to back up your system, navigate through the program, and a brief overview of setting up a sample company.
In the QuickBooks Online for Beginners Class, you will work closely with your instructor in a small classroom environment.  Your instructor, a QuickBooks expert, will use a sample company file to help you setup all the necessary components of a QuickBooks file from the ground up while providing real world scenarios and best practices to follow.
If you are new to QuickBooks Online Version and looking for hands-on training, this is the right class for you!
Cost: $199 per student
Upcoming Dates: Fridays, February 5, 12 & 19, 2021 | 1-5pm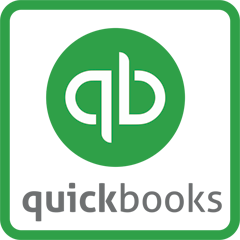 Please read our Terms and Conditions before you register.
(Note: For registration, you will be re-directed to the SBDC's website.  You may receive communications from both SBDC and DWC pertaining to the class)

Performance Based Objectives
Upon successful completion of the QuickBooks Online for Beginners class, students will cover*:
Managing your checkbook
Handling credit card payments
Reconciliation of accounts
Accounts payable & accounts receivable
Analyzing your financials with reports
*This class does not cover payroll or inventory

Class Includes:
12 hours of classroom training
Professional Textbook
Download materials with practice data files
Free access to CoWorking space on class days (FC Only)
One month of technical support
Certificate of Completion

General Info:
Cost: $199 per student
Target student: Beginners (suited for users new to the program or is within their first year of use)
Project based assignments and structured hands-on activities throughout class
Computer & software provided in class
Class size limited
**Please note: This class is specifically for QuickBooks Online software. DWC also offers a separate QuickBooks Desktop class.

Training Type
Instructor led, group-paced, classroom-delivery learning model with structured hands-on activities.  Available for Private or Group Sessions.
Please read our Terms and Conditions before you register.
(Note: For registration, you will be re-directed to the SBDC's website.  You may receive communications from both SBDC and DWC pertaining to the class)