Professional Development Classes for Larimer County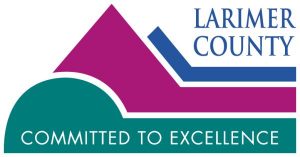 Digital Workshop Center is excited to be working with
Larimer County's
training department to provide professional development classes for the employees of Larimer County, as well as
City of Fort Collins,
Poudre Fire Authority
,
Poudre School District
, and more!
For information on registration, contact Kasie Tisue at Larimer County.
Phone: 970-498-5009
September 2019
Microsoft Excel Basics – Wednesday 9/11 9-11am
Learn the fundamental tools for navigating and editing spreadsheets in Microsoft Excel! We will explore the powerful features of the Excel environment and learn the best ways to use the program effectively.
Class objectives:
Excel Navigation & Terminology
Quick Access Toolbar / Customized Ribbon
Data Entry techniques
Using Worksheets
Using Formulas
Shortcuts, Tips & Tricks
Saving time with basic Microsoft Excel functions – Wednesday 9/18 9-11am
Excel has unlimited capabilities to calculate, manipulate, and analyze data of any kind. In this class, you will learn the right ways to create formulas and functions. You will understand the environment and terminology of Excel, the most popular functions, absolute versus relative references, auto-sum, and more.
Target Student: This course is designed for students who desire to gain the necessary skills to create, edit, format, and print basic Microsoft Office Excel worksheets.  
October 2019
Utilizing Excel with Tables and Charts – Friday 10/4 9-11am
Get started with analyzing your data in Excel by using Tables and Charts effectively. Tables allow for easy organization and formatting of large data sets, and Charts help you to visualize your data in countless ways. Get started with new Excel time-saving features today.  
Getting Started with Excel PivotTables and PivotCharts – Friday 10/11 9-11am
For any data analysis, PivotTables are the most effective, time-saving feature in Excel. Become more productive and efficient working with this incredible tool, and learn why PivotTables have become the standard for reporting and analysis.  An essential class for anyone looking to save time while working with large data sets.  
Increasing productivity with advanced Excel functions – Friday 10/25 9-11am
With hundreds of Excel functions available, you can save time and be more productive by learning how to calculate or manipulate your data in creative ways. This class will teach you how to use functions such as logical, text, date, and many more. An essential class for anyone wanting to get more from their daily Excel workflow.
Contact Us
Contact DWC for more information on classes at Larimer County.
For more information on registration, contact Kasie Tisue at Larimer County. (Phone: 970-498-5009).
All classes will be held at the Larimer County building: 200 W Oak St Fort Collins, CO 80524. (map)