Home
»
Posts Tagged "contractor"
Completely stuffed after an amazing Thanksgiving dinner, I settled in to watch some football and think of new topics to write for my upcoming columns. With the tiring haze of tryptophan creeping in, I started thinking about an appropriately named online tool called Harvest. Harvest is a simple website that helps with personnel time tracking. It offers an easy way for teams to collaborate and track billable hours on multiple projects at once. It makes time sheets obsolete and data entry associated with time cards as easy as possible. It's also perfect for any freelancer who may need to track...
read more
Testimonials
The Digital Workshop made it easy for me to update my Adobe Creative Suite skills before searching for a new job and also gave me the training I needed to start a new career path in web design and development!
My experience at the Digital Workshop was very positive. I finished the Basic Web Design and Social Media certificates this summer, and I have found Stu and Courtney to be very responsive to my questions as well as flexible in addressing my requests. The instructors were very good and the material covered was relevant to my needs. I need to put more practice time in, but I feel supported in my learning process knowing that I can retake some classes and get individual help if necessary.
Testimonials
The Fort Collins Digital Workshop provided on-site, tailored training to meet our business needs. We would definitely choose The Fort Collins Digital Workshop for future computer training.
The Digital Workshop Center is an incredible resource for individuals and companies looking to expand and improve their skill sets. The small class sizes allow for an open dialogue between the students and instructors, which is ideal when the material is new and unfamiliar. Each instructor makes sure that all questions are answered before continuing on to the next section of the course, and that we have plenty of opportunities to practice the material on our own. I highly recommend any of the courses offered through the Digital Workshop Center. In a changing job market, it is crucial to stay on top of the latest software and programs, and the Digital Workshop Center is just the key to meet those demands.
Your company provides something unique in the Northern Colorado area: workshops that are hands-on, well-conducted and offered at a variety of times to suit busy schedules. This was what first drew me to Fort Collins Digital Workshop. Classes that would give me the practical skills I needed, in the time I had available and taught by an instructor who could work with my learning style. The one-on-one classes at FCDW allowed me to work at my own pace, to feel comfortable asking questions and to repeat steps if I needed to do so. The hands-on, step-by-step instruction provided me with a solid grasp of the basics so that I have been able to excel with some of the more complex class assignments. I'm very grateful for the quality of instruction I received as well as the extra technical support that came with the training package! 
Through courses at the Fort Collins Digital Workshop I was able to receive outstanding one-on-one training and was given the ability to have the course tailored to my specific needs. The instructors are more than willing to offer additional help outside of the classroom setting and were able to provide ongoing assistance after I had completed the course. They will continue to be my first choice for any training needs.
Classes were well-structured, with adequate time for breaks and questions. The instructor's willingness to stop the class to answer our many questions and run through multiple examples was extremely helpful, and I believe we learned more applicable skills in the smaller group setting than we ever could have in any high-dollar seminar. As an added bonus, the setting provided a good learning and bonding time for our Team, and the environment was one of positive learning. I was very happy to recommend their courses to other departments in our organization, and would gladly take courses with them again.
The Digital Workshop Center understands the balance between customized training and allocating time to get the training done. Their flexibility in assisting us here at Triple Crown Sports with our needs in technology training has been superb, along with their attention to detail in regards to the topics they offer and the custom topics we have requested.
Not finding what you need?
We can help! With a large resource of software experts at hand, we have the answers you need!
Call us at (970) 980-8091 or email us and a staff member will contact you within 1-2 business days.
Subscribe to Our Newsletter!
Extended Support Benefits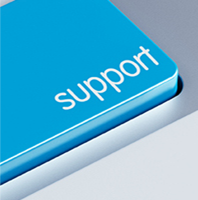 Did you know that ALL public classes come with extended support options? This includes one month of technical support and one year for a free re-take of the same class (attended students only).