Elements: Adobe Photoshop Elements Level 1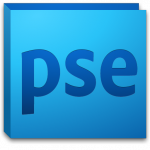 Photoshop Elements has been an indispensable image-editing software application for many years. You would like to familiarize yourself with image creation and editing using this software. Understanding the different tools and features available in Photoshop Elements will help you maximize your creative potential. In this course, you will use the tools and features of Photoshop Elements to enhance and share your photographs.
Performance-Based Objectives
Upon successful completion of this course, students will be able to:
Get started with the Adobe Photoshop Elements interface
Transfer photos from various sources to the Adobe Photoshop Elements application
Organize photos
Fix common flaws in photos
Enhance photos by adding richness to the images using colors, text, and shapes
Transform photographs
Create the end product
Pre-requisite: Introduction to Computers or equivalent knowledge.
Training Type: Instructor led, group-paced, classroom-delivery learning model with structured hands-on activities.  Available for Private or Group Sessions.
Class Includes
Professional Textbook
Download materials with practice examples
Free access to CoWorking space on class days (FC Only)
One month of technical support
Certificate of Completion
Class Info
14 hours of training
Additional coursework to be completed outside of class time may be assigned
Breaks are taken throughout each session
Class size limited
All Photoshop Elements Level 1 course materials included
Target Audience: Beginner
Financial Aid
Click here to learn more about financial aid options including DWC's 6-month payment plan, WIOA Workforce Funding, and more.
Terms and Conditions
Please read our Terms and Conditions before you register.

This class is currently offered in a private format.
---
---