Home
»
Archive by Category "General"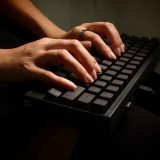 You're kicking through project reports, you're busting out spreadsheets, and you've designed new logos – all before lunch. It's an incredibly productive morning, and perhaps one out of the many this month already, but your body is starting to complain. For the desktop warriors of the world, taking good care of our wrists, shoulders, and backs is crucial to being able to continue the work we love (or at least the work that pays the bills!). Even if you are among the millions of us who cannot afford a custom workstation, there are plenty of choices you can make and options you can find...
read more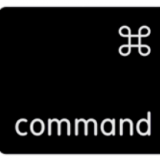 Whether you think it's for better or for worse, we live in a society that values productivity and efficiency above all else; those who accomplish the most in the shortest amount of time often are often those who receive promotions and bonus checks. In this day and age, every minute counts (especially if you're trapped in a cubicle!), so mastering shortcuts in your workflow can be incredibly helpful, especially when you're on a deadline. Just like the millions of journalists, nurses, and stenographers who employ well-honed shorthand to squeeze more information into a smaller amount of time,...
read more