Home
»
Archive by Category "Google Apps"
If you ever feel like your computer isn't working with you and your work flow, remember that PC stands for personal computer. The computer, be it Mac- or Windows-based, can be customized in countless ways to make sure it works for you — and not the other way around. The same can be said for almost every software program. Online services are no different. If you check the settings, options or preferences for any program, you will find a wealth of choices you may control. Google Apps is one of the most popular suites of online applications, including Gmail, Calendar, Drive and more. If you've read this column before, you know that I'm a huge fan of Google products and rely on them heavily for business and personal use. Google Apps gives you a vast array of choices to customize how you work. And, if the normal settings aren't enough, you can turn to Google Labs for more help. Google Labs is full of experimental features you can add as you see fit. Labs can be enabled and controlled from the settings of any of your apps. A great example of Labs for email is called Canned Responses. If you've ever had to write similar emails to standard business questions, Canned Responses allows you to insert and manage these templated responses from within your Gmail account. You will end up with more consistent messaging and save time from the repetition of typing the same message over and over. There are more Labs tools today than ever before. Ever wish you had a chance to retrieve a message right after you click the send button? Use the Undo Send Lab and give yourself a short window to recall that last message. Some people like to use keyboard shortcuts as much as possible. With Google Labs, you can create your own custom shortcuts and find new, creative ways to save yourself time. If you're consistently switching between Gmail and Calendar, you can add a Lab for the Google Calendar widget to keep a small box of upcoming events, locations and details in your Gmail. As Google.com states, "If you're going to brave the Labs world, it's important to keep the following things in mind about these features: They may break at any time. They may disappear temporarily or permanently. They may work so well that they graduate and become regular features." There have been many Lab features that are now a permanent part of the Google Apps environment, which is a testament to Google's commitment to creating the best user experience possible within their products. Remember, Google Labs is a huge experiment. It's one that I enjoy being a part of and keep fine-tuning to make work best for me. Do you have a Google Lab you've used and want to share? Send me a message and let me know more about your favorites. [Originally posted in the Coloradoan on...
read more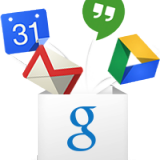 For many of us, the advent of the cloud has given us a convenient location to store files that we may need to access on the go. However, the cloud is much more than storing grocery lists and Christmas ideas on Dropbox and Evernote. The cloud has given businesses the means to access all of their data and workflow from anywhere, at anytime, from any Internet connection. While this may mean that you can never truly leave your work at work anymore, it has produced quantum leaps in employee collaboration, coordination, and productivity. This week, we will focus on the corporate giant that truly has small businesses in mind at all times, Google. Google is no longer just your favorite search engine – it should be your go-to destination for small business IT solutions. Gmail   Many of you may already be familiar with Google's fantastic webmail client, Gmail. However, if you are not also using it for your small business, you need to be. Gmail's largest asset is that it functions in the cloud. This means that you do not have download or sync your messages to various locations. The inbox will look the same from any location that you access it from. Gmail's defining difference is that it "threads" conversations. This means that emails with the same or similar subjects are grouped together. This allows the user to see all of the messages sent and received on a particular topic in one place. Every time a new message is received, Gmail "bumps" the entire thread to the top of the inbox, streamlining multi-party conversations by reducing the amount of time a user has to search in their mailbox for past messages. If you do have the need to search for an old email however, Gmail's built in search browser does the trick nicely. It quickly searches the subject and body of any email that is still being stored on the cloud. Gmail also has some useful setting that may be of value for your business: Signature: Allows you to modify and store your email signature in the same manner Outlook would Forgotten Attachment Detector: Notifies you if you have mentioned an attachment in your email but did not add one. Undo Send: We've all sent emails to the wrong person or made a grievous typo that we wish we could take back. This feature gives a few additional seconds to take that email back. Google Docs, Sheets, and Slides While not as refined and stable as its big brother (Microsoft Office), Google's own office suite of Google Docs, Sheets, and Slides does provide a viable (if not better) business alternative. What Google's suite lacks in elegance, it makes up for with online storage, shareability, and collaboration options. In the world of small business, it is rarely possible for everyone to be present in the office at all times. With Google Docs, employees can collaborate real-time on a document anywhere that has an Internet connection. If you do not want everyone to have the ability to edit the document, you can set permissions that allow certain users to view and edit. You may also edit these settings to allow people outside of your office to view and edit if you wish to share with them. Calendar If you are like me, you can never turn down any tool that helps you stay organized. Google's Calendar feature can do just that.  In Google Calendar, you can set up sharing and permissions in which you can add other employee's calendars to your own and they may do the same. This...
read more